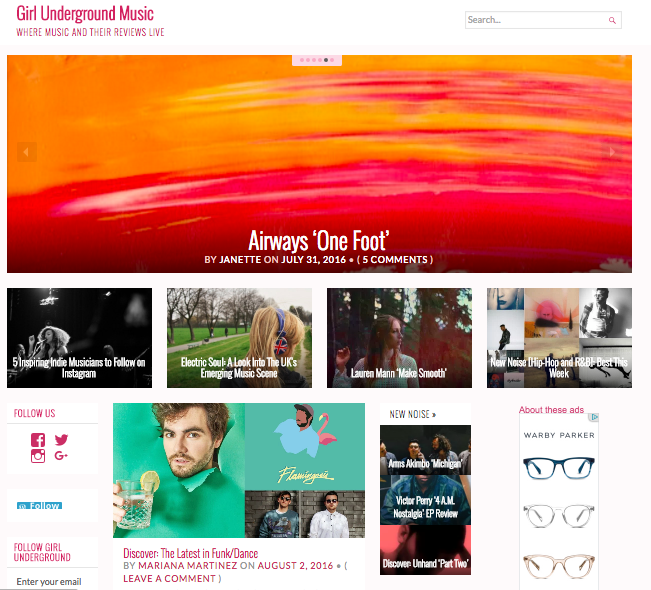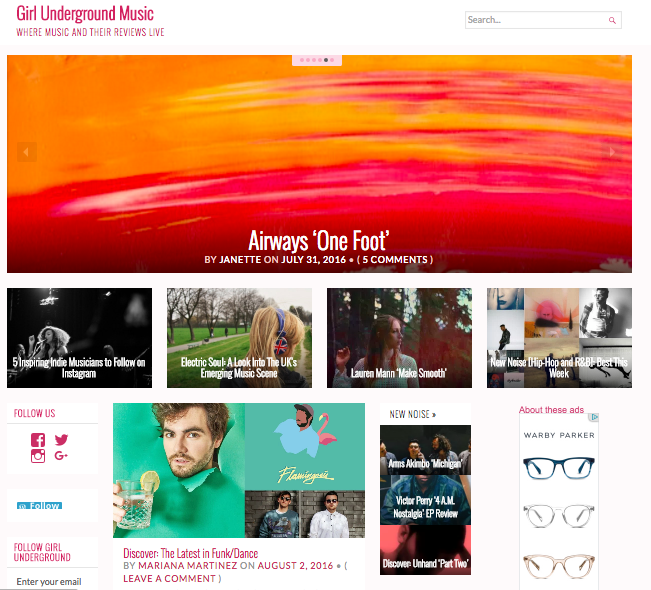 There are about a million blogs out there on the internet. Fashion, food, travel, art, anything you can think of, really. But with millions of blogs out there, it's hard to know where to start. The ultimate goal is to find something new, a hidden gem in the midst of millions of other options, a blog that keeps you coming back weekly. Although there are tons of amazing blogs to choose from, here's five hidden, unknown blogs to keep an eye on.
Lala girl Jessica recently published her very own lifestyle blog that covers everything from popular LA food spots to working in fashion, to prose about lazy Sundays. A Los Angeles native studying and living in Washington DC, West Fourth Street will keep you updated on life from coast to coast. With amazing pictures, honest opinions, and a powerful writing voice, West Fourth Street is the fashionable, real, and honest blog we've all been waiting for. Check it out here.
What would it be like if our grandmas somehow learned how to create, edit and write their own personal blog and used the whole thing to rant (beautifully) about politics? The answer can be found on margaretandhelen.com.  Helen's grandson Matthew taught her how to create and post on her very own blog. And Helen, along with her bestie Margaret has been cooking up quite a storm over the years with their no-nonsense political commentary and snarky, sarcastic, senses of humor. What's better than two best friends of 60 years (um, wow)  writing what they really think of Donald Trump for the whole world to see? With all the severe, serious coverage of this insane political race, this blog, with its humor and honesty, is a must. And just a fair warning, they pride themselves on not being politically "neutral." Read their blog here.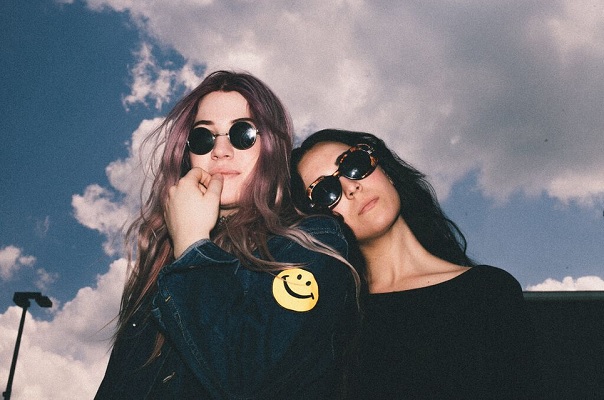 Based in Los Angeles, California, Girl Underground Music was started by music lover and former DJ Janette Ayub. What began as s simple place for underground artists to be reviewed, interviewed and given a platform, has grown into a community of music lovers promoting underground and indie music. Now promoting, reviewing and spreading the word about all kinds of music from Electric Funk to hip-hop, it's safe to say Girl Underground Music  seriously knows its stuff and will bring you the best music you've never heard of. Discover here.
It would personally take a lot for me to go vegan. But vegetarian/vegan food blog, Happy Hearted Kitchen  may stand a fighting chance in changing my mind. Happy Hearted Kitchen is run by Jodi Kay – a Canadian girl who's living the DREAM traveling and living between the French Alps and Canada with her husband,  gets her groceries from the local French markets, has her own little garden, and is always on a new adventure (um, goals?)  Happy Hearted Kitchen whips up some pretty stellar recipes I could only ever hope to copy perfectly. Oh, and bonus – all the food she makes is almost too gorgeous to eat… Almost. Start drooling here.
Although this isn't really a blog to read, Rora Blue, an artist best known for "The Unsent Project", has created a beautiful site to display her most recent works. Blue's most recent art series, Handle With Care,  portrays the sexist common she and many other women have faced throughout their lives and is powerful and beautiful and raw, to say the least. See more of her work here.