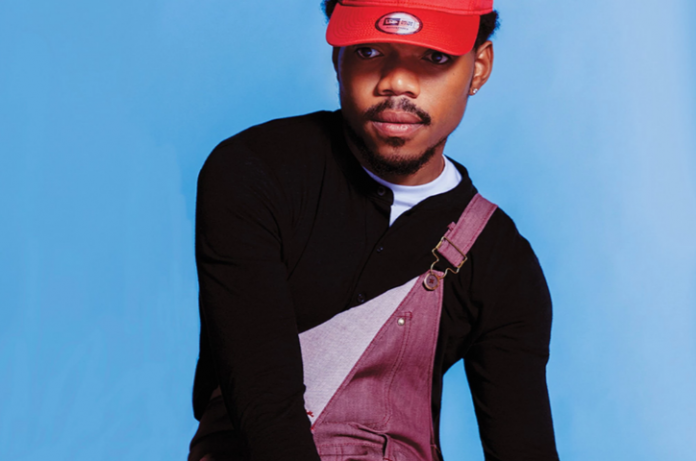 I know what you're thinking: can winter be over already? Before you know it, summer will be right around the corner, and with summer comes one of my favorite things: festival season. With all the lineups being released the past few weeks, you may find yourself tied on which fest best fits your needs and desires. If you're looking for something new, away from sandstorms and mudfests, look no further than Hangout! We've already got you covered on who among the lineup are the top performers that'll make allll the headlines. And even though you're at the beach, you won't want to miss out on our list of must-sees this May.
1. Chance the Rapper
I've always admired Chance's disengagement from major labels and the chaos of the music industry. His latest album, Coloring Book, is expected to win some major awards this year, and for good reason. Having seen some of his performance at The Meadows Festival in New York, he's definitely one you can't miss. And have I mentioned he's only 23 and won a 2017 Grammy?
2. Frank Ocean
Another headliner who dropped an album this year who you wouldn't dare flake out on. Fans had to wait four long years for Frank's sophomore album, BLONDE, to be released, so it's great to see him tackling festival season, too, well after his long hiatus. We're ready for all the vibes and falsettos that will definitely make his performance one of the festival's highlights.
3. Mumford & Sons
The years between Babel and Wilder Mind were difficult, but now it seems that Marcus Mumford has no plans of slowing down. After releasing their third studio album, Mumford happily gave fans another EP in June, entitled Johannesburg. The English band will be all over Canada and America in the spring for festival season. Way to go for snagging them, Hangout!
4. Weezer
Weezer will undoubtedly bring their LA sun and glow down to the Gulf Shores. The band released their tenth studio album back in April and are ready to bring all the pop punk, indie jams to the Gulf. And they might even be playing some new material too…rumor has it they're already back in the studio working on some more tunes.
5. Twenty One Pilots
What a year this duo has had. 2016 was Tyler Joseph and Josh Dun's year, with the extensive radio play of their single, "Stressed Out" to having a major song on the Suicide Squad soundtrack. But these two aren't going anywhere in 2017. Twenty One Pilots were the performers at my university's spring concert back in 2015, and I can only say great things about them live. They sure know how to put on a show. 
6. Major Lazer, DJ Snake
DJ's are most notorious for being the closers during music festivals. These two acts will definitely be the final performances of the night that you can't skip out on. If there's anything I've learned from these final sets of the night is that they're just one big dance party. Who'd want to head home to sleep and miss out on that?
7. Lukas Graham
The Danish quartet stole hearts in early 2016 with the release of their mega single, "7 Years." The energy that these Copenhagen natives bring to the live setting is one of a kind. The story behind his music and lyrics and the soulful vibes will be a stellar performance you have to check out.
8. The Strumbellas
If folk + bluegrass + pop sounds like your type of epic genre mashup, look no further than The Strumbellas. This Canadian sextet will have you singing along to their lyrics in no time. And what better place to chill out with them than at the beach side?
9. LANY
Oh, LANY: responsible for bringing back the emotional, upbeat love songs that we all know…and can't stop listening to. I've heard rumors that you can get hitched at Hangout. Yes, like actually married. So, if you're in need of a spontaneous love song to mark your big day, then LANY should absolutely be one of the contenders.
10. Lewis Del Mar
Kind of apropos that the second half of this Queens native's name translates to "of the ocean." If there is one new artist that you should put on your radar that's under this year's lineup, it's experimental pop duo, Lewis Del Mar. There's something so fun and borderline raunchy about their music that'll leave you wanting more and more.
Anyone that we missed out on? Let us know in the comments.