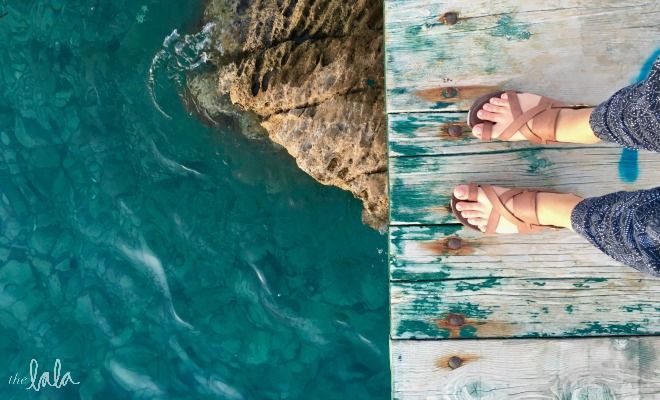 Women all across the world have a fascinating relationship with the word "without." What do I look like without makeup? What could my salary be without facing sexism? What is my identity as a woman without the pursuit of having children? We face these atrocities more fiercely than we ever have before. We have entered an era of female reinvention.
Yet in a country like the United States that's swarming with so many forms of privilege, we as women need to start asking ourselves, "What would I do without water?" It's not an obvious question for obvious reasons. Women of the American society are so vastly detached from the concept of clean accessible water that we are not given the opportunity to internalize this global issue. Maybe now is the time.
All across the world, water issues are truly women's issues. Climate change will continue to rise in conversation, that's undeniable. Yet one of the greatest natural resources affecting women that needs immediate attention is something so simple: water.
"Water is the beginning and the foundation of anything and everything. In the developing countries where we work, it is the women and the girls that spend all day every day walking to collect water. They are also subjected to violence when they are out in the fields all day walking back and forth. When we are able to provide a sustainable clean water source in these communities, the girls are going to school, the women are creating commerce and they are able to spend more time with their families…it's a ripple effect," says Sarah Evans, Founder of Well Aware, a nonprofit that provides innovative and sustainable solutions to water scarcity and contamination in Africa.
Women spend an estimated 200,000,000 hours collecting water every day around the world. It may be that when you think of developing countries, water may not come to mind as the key to unlocking growth and development. The work of Well Aware puts a spotlight on water as the foundation of any type of improvement or development including medical clinics, agriculture, food security or education.
So what can you do to make an impact here in the United States? Skip the shower.
That's right, every year Well Aware gives you the opportunity to help fund their efforts. Volunteers across the globe unite and vow not to shower until they have each raised at least $1,000 toward life-saving water systems in Africa. The top fundraising individual and the top fundraising team will each get a clean water system dedicated in their name. It's called the Shower Strike.
How Does the Shower Strike Work?
You can participate as an individual or as part of a team. Well Aware provides you with all the support, resources, and love you need to raise life-saving funds fun and easily.
Step 1. Join the Shower Strike.
Step 2. Set your fundraising goal.
Step 3. Invite your friends, neighbors, family and coworkers to support you and donate.
Step 4. Have fun!
To find more information about Well Aware or how to participate in the Shower Strike, visit wellawareworld.org.