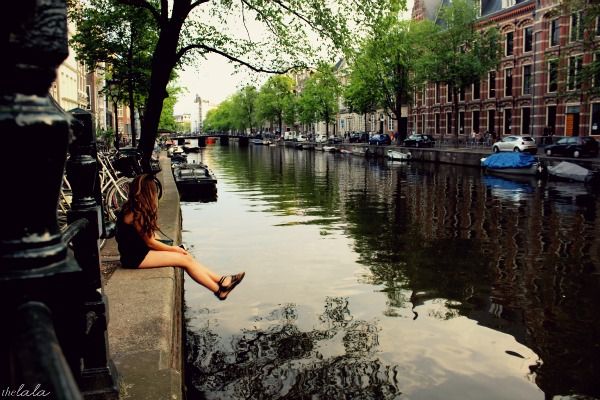 It's been on my bucket list to watch an FC Barcelona game for as long as I can remember, probably since they became my favorite team in 2005. When I found out I was coming to Europe, it was the one thing I had to do. But the team's schedule didn't match mine so my only option was to visit the pitch, the grounds which held the matches that I had watched from thousands of miles away. Going in would be a once in a lifetime opportunity for me. But as I stared at the outside of Barcelona FC's stadium Camp Nou, I knew I couldn't spare those €19.
I was broke while studying abroad. Let me explain, I had money, as in—enough to survive off of– but not enough to live comfortably.
Before my semester abroad I worked almost every day of the summer. I saved every penny and didn't even allow myself to buy a cup of Starbucks for my 8 am shifts at the mall. I mustered up all my self-control and forced myself out of the idea of getting chipotle during my lunch breaks and instead settled for leftover macaroni and cheese from home. I was dedicated to saving up as much as I could, so I would be able to do all the things I'd planned while in Europe.
But low and behold, there are a lot of things you can't plan for, and some of those things are expensive. Flights, hostels, taxis, and other travel necessities ended up being more expensive than I expected and money ran out quick. Soon enough I ended up with a budget of €5 per day during each of my four trips.
At first I panicked. How could this happen?! I was broke at the most inconvenient place to be broke—while in Europe! How was I supposed to do everything I had planned to do?! But through my experience of having little, I learned to appreciate the small things, the free things.
When you visit a place, you don't necessarily have to do all the touristy things to feel like you've gotten the most out of it. Not having money this semester has forced me to see that there's so much more to a city than just touring. Buying my meals at a local grocery store instead of a restaurant helped me interact with the locals, and catch a glimpse of what daily life is like that city.
But it especially taught me to appreciate the people around me, because when you have good company, nothing else really matters.
It didn't matter that I couldn't get into the Colosseum because making a wish at the Trevi Fountain with my best friend only cost a penny, plus the effort of throwing the coin into the fountain.
It didn't matter that I couldn't get into Park Güell because channeling my inner Cheetah Girl and strutting down Las Ramblas street with my girls in Barcelona was free.
It didn't matter that I couldn't go up the Eiffel Tower, because sitting by the Seine River in Paris while having deep conversations with my friends and enjoying the view was free.
It didn't matter that I couldn't go on the London Eye because watching the street performers while catching up with my friend I hadn't seen in years, was free.
Although I wish I could have had a little more cash to spend during my trips, I've learned how to appreciate life for the free things it gives you, and I've proven that you can survive in Europe with only €5 a day. After my experiences of surviving on very little, I know that friends are truly worth more than gold, and I'd rather surround myself with more friends than money any day—even in Europe.