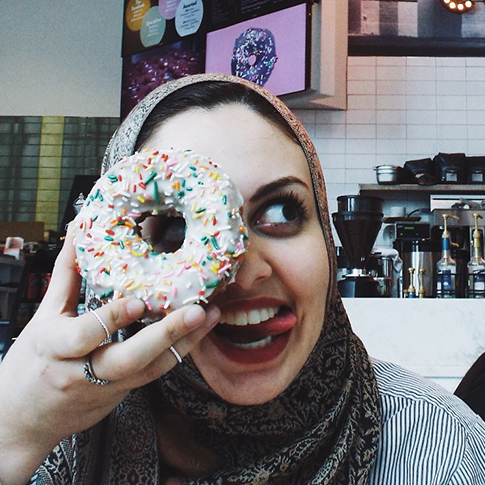 Okay, so I'm sure you've been told more times than you can count about all the scary things you need to have in your twenties. A degree in something impressive. A stable job. Internships that will land you that job. A cool place to live in a city that is equally as cool. A bank account to pay for rent. A healthy lifestyle with enough free time to go on girls weekends and to date guys that aren't total jerks. And the list goes on. And on. And on.
And yeah, all of these things are pretty important. I mean we need to get a degree in something we enjoy learning about in order to start a career that we love. We need to have a paycheck that will pay for wherever we choose to live. And who doesn't want enough free time to have a social life too? But eventually all of these things will fall into place, and they really aren't worth all the stress they cause.
Instead, here's a list of twenty-something things that every twenty-something needs to have that are just as important, but a lot less stressful.
Self-confidence to no longer feel the need to justify anything
This applies to what you wear, what you eat, and what you study. You have every reason to be confident.
And also reminds you that there is more to life than boys and calories.
Something to believe in
Your faith? Your best friend? Feminism? If you don't believe in something, people won't believe in you.
Enough independence to stay in alone
You're pretty fun to hang out with, so be content spending time alone. Forget about FOMO because I promise next Saturday night will be just like this one.
Shamelessness to go out
You got an A on a test? Your week from hell is finally over? Your paycheck just came? Maybe you just want to rock your new pair of flare jeans? Let's celebrate. Those $4 margs aren't just gonna drink themselves.
A pair of shoes that feel as great as they look
You spend a lot of time in your shoes, so why not feel comfortable when you wear them?
A bed you look forward to getting into every night
When you're not in your shoes, you're in your bed so you might as well invest in both. Also, who doesn't love getting into clean sheets after a long day?
A toolbox
And the knowledge of how to actually use the tools.
A purse with enough room
For your wallet with $20 cash, a penny for decision making, and an alternate form of ID, phone, car keys, sunglasses, a pack of gum, a lip color you look great in no matter what time of the day, an extra hair tie, and a tampon.
The disinterest in talking about other people
Because there are far more interesting things to talk about. Who cares if you don't think that the girl that all the guys are obsessed with is pretty? No one. Who cares about where to find the next food truck festival? A lot more people (at least from my experience).
Stationary and mailing stamps
Never forget the power of snail mail. Birthday cards, Valentine's Day cards, Thank You cards, and "I Love You More Than Taco" cards are fair game.
Books that you consider classics
For conversation starters and time-killers.
A life-long hobby
That doesn't hurt the bank account or require an uber ride home.
Pictures of your latest adventure
So you have memories on hand and stories to tell.
Plans for your next one
Along with a passport, camera, travel-sized toiletries, and the ability to not over-pack.
A preferred caffeine of choice
Coffee? Latte? Diet Coke? Or hey, maybe you're just a chocolate kinda girl?
A favorite ice cream flavor, wine, and flower
So it's always really easy to #treatyoself when you aced your midterms.
A go-to restaurant
For when your pantry is looking a little empty and you haven't had the time to go to the grocery store.
A handful of recipes memorized
This includes something to bring to your next summer cookout or Bachelorette viewing, and also something to cook for when friends come to town.
A closet of your own style
You love your new Goodwill NASA t-shirt? Pair it with a cardigan and some skinny jeans and wear it out to dinner. Your friends say you look like a diva in your sunglasses? Own it. Your closet should be just as original as you are. And it should also include something to wear to a wedding, funeral, and an interview, a bra that fits properly, a favorite pair of sweat pants, and an outfit to throw on to meet your friends on a Friday night.
A political opinion
We can't afford to be disengaged because our opinion and our vote count.
The courage to ask for forgiveness
And the grace to forgive others
Only having Facebook friends that you also consider real friends
This applies to other social media and contacts too. Like that guy you haven't talked to since tenth-grade algebra? See ya.
A "safe place"
That reminds you of how small you and your problems are. It can be literally anywhere. Maybe it's your front porch, the back table at the coffee shop down the street, or in the travel section of the bookstore. Wherever it is, visit it often.
A relationship with your mom
Because she got it right every time.
Featured Image via Oguguam Ugwuanyi