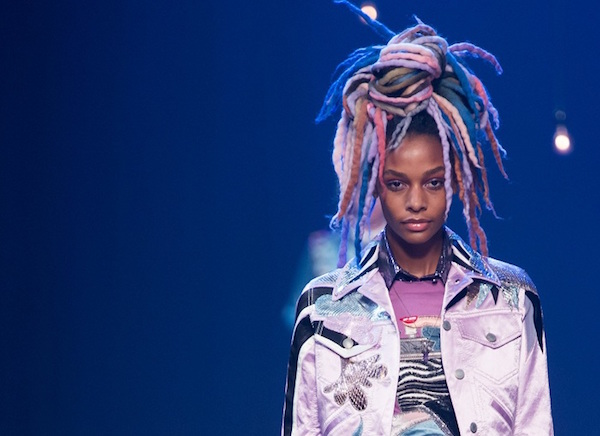 As the models at the Marc Jacobs fashion show strutted down the runway in grunge, glitter and fake dreads Thursday, people took to Twitter to accuse the designer of cultural appropriation.
The New York Fashion Week show featured predominantly white models, their heads piled high with pastel wool from Etsy.
Twitter user @rnbzains tweeted, "If Marc Jacobs wanted to add black culture to his fashion why didn't they just hire black models with actual dreads???"
@zijabi expressed a similar opinion.
"Like Marc Jacobs couldn't just cast black women who already have dreads," she tweeted.
The conversation continued across social media platforms and news outlets, so the designer took to Instagram to say his piece. Jacobs commented on a post saying his show had nothing to do with cultural appropriation, but those who "criticize women of color for straightening their hair" are the guilty ones.
Cultural appropriation is most commonly associated with the idea that a dominant culture exploits aspects of a minority's traditions without fully understanding the history behind them.
Jacobs went on to say, "I don't see color or race – I see people."
Black women agreed with the designer, saying his limited foundation range shows just how little color he sees.
Those with dreadlocks, be they black or white, have long been pegged as smokers and hippies. Now that Marc Jacobs is using dreads to make a fashion statement, people are wondering if he hairstyle went from taboo to chic.
Twitter user Imani Ashante tweeted at Marc Jacobs asking if "POC can wear our locs freely now and not be blocked from a promotion or job in general?"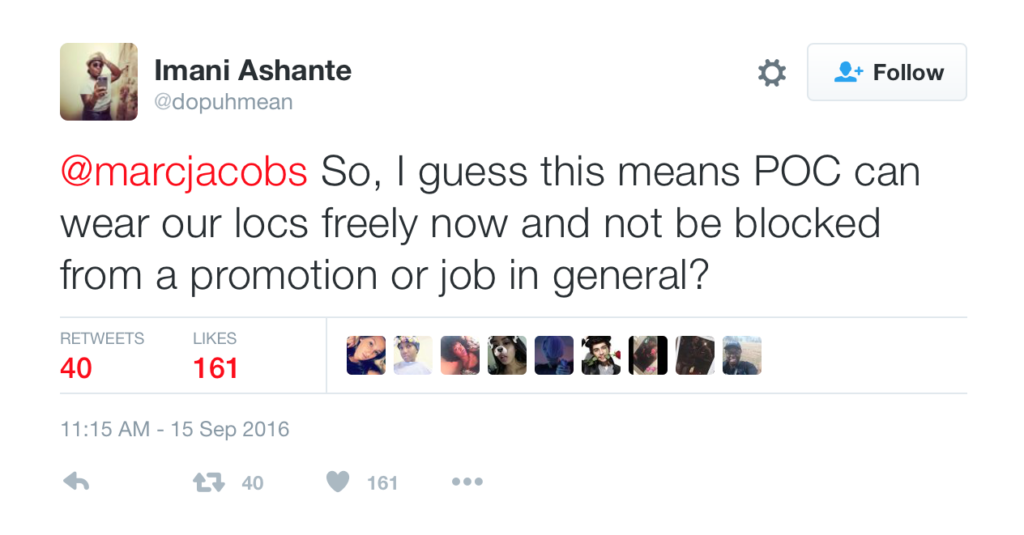 An article from The New York Times said transgender director Lana Wachowski inspired Marc Jacobs to style his models in dreadlocks. The designer's hair stylist said the show also pulled from "raver culture, Boy George and Harajuku, a district in Tokyo known for its colorful street style."
Marc Jacobs has used fashion to comment on culture before, but people seem to think he took things too far this time. Jena Counts, the Florida woman who made the dreads for Jacobs, said she never imagined her products would cause this kind of reaction.