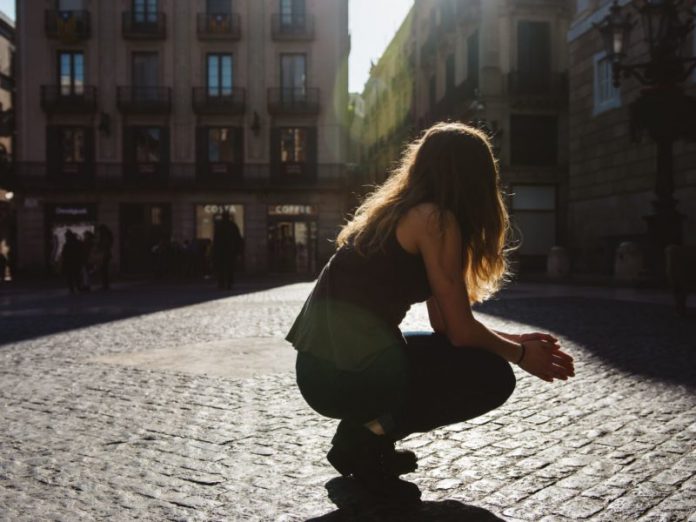 10 seconds. Taking 10 seconds to call my mom or write a note would have saved my mom four hours of trying to reach me, the police 30 minutes of searching for a declared missing person and countless moments of panic and worry from my friends, roommates, and sorority sisters.
Little 500, the largest collegiate bike race in the U.S. and proclaimed as "The World's Greatest College Weekend" was this weekend at Indiana University. Over 25,000 people flock to our campus for the race including alumni, fans, friends—and as the IUPD made sure to inform us—predators.
As fabulous as "The World's Greatest College Weekend" sounds, it's also a calling card for a weekend where fun too often turns into vulnerability. A week of packed bars, house parties, and frat laps leads to skyrocketing odds of people who have been drinking letting their guards down.
But the police aren't the only people who know this. IU's campus knows the statistics, and even the faces, of those who have been taken advantage of all too well.
Last year during Little 500 weekend Hannah Wilson, a senior with a bright smile and even brighter future, was murdered after coming home from the bars alone. The pain and the horror that she and her family endured is unspeakable, unfathomable. Her family, her sorority, her campus grieved. What most hope to never have to even imagine, became an inescapable reality.
One year later, and my name was on the missing person's list. My mom had had a missed call from me that evening. I had not left a message, and she could only get the dial tone when she tried to call me back. After a few hours of no luck, she started making calls. Because from 187 helpless miles away, frantically scrolling through contacts is all you can do.
My sorority sisters were alerted and scrambled to find me. My cousin was fielding calls from my mom about where I might be. My dear friend Katie ran to Barnes and Noble to scan the café because she knew I study there often.
While panic ensued in Bloomington, I was sitting by a fire with my siblings at my Grandparents cottage on a lake where the three of us have zero cellular signal, zero internet connection, and zero knowledge this hunt is happening.
I had been batting around the idea of visiting them all day and spontaneously committed to the drive that afternoon. I thought it would be less hectic to just be out of town for the night. Little did I know.
My siblings knew I was coming up, and I had vaguely mentioned it to a sorority sister when discussing plans for the night. I had planned to call my mom when I got there. I called her once I arrived in town but hadn't gotten ahold of her (hence the missed call), and by the time I got back to the lake I was so excited to see my siblings I had forgotten to try calling again with a different phone until a few hours later.
But in those few hours, I had scared the living daylights out of a hundred people.
I used my Aunt's phone with service to get ahold of my mom before bed, knowing I shouldn't go to bed without letting her know I had left campus. Oblivious to the panic, I had no sense of urgency to get a hold of her either. Checking in with my parents was something I did every two weeks, not each night.
The relief in her voice was enormous but brief. She had to get off the phone immediately and call off the search party that had been in full swing for the past half hour.
My legs were shaking when she hung up. I knew I was safe, now my mom knew I was safe, and soon my friends would know I was safe as well. But that fact that they had had to endure that panic, the endless thoughts of "what-if" that we prayed we wouldn't endure that weekend made my stomach flip.
As I made call after call telling people I was safe, everyone said it was fine with the same relief in their voice and that they were happy I was safe.
But I knew it wasn't fine. It wasn't fine that girls had shuffled through my sheets to check if I was asleep, that they had combed every inch of the house, or that girls who should have been enjoying their Saturday night of "The World's Greatest College Weekend" were on a hunt for me.
It's good that I'm safe. Yes. But I can't apologize enough for the panic I caused—the stomach flipping, the nausea, the pondering of the "what-ifs".
It's good to be independent. It's good to be spontaneous. But there is still a level of responsibility that comes with all the freedom of college. Just because we have the opportunity to make independent decisions, doesn't mean the ripple effects will not touch others.
Take the 10 seconds. Make the call. Write the note. If not for yourself, do it for others. Don't make them even imagine the unfathomable.
Image via Cameron Smith