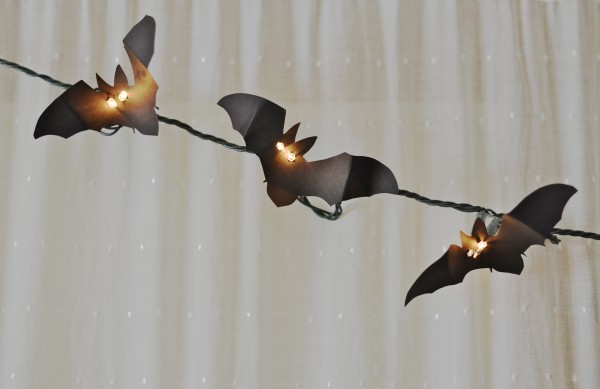 Supplies:  1. 
Bat Template By Again We Say Rejoice
2. White card stock  3. Printer  4. Scissors   5. Star hole punch (or small paper punch)  6. Tape  8. String of Light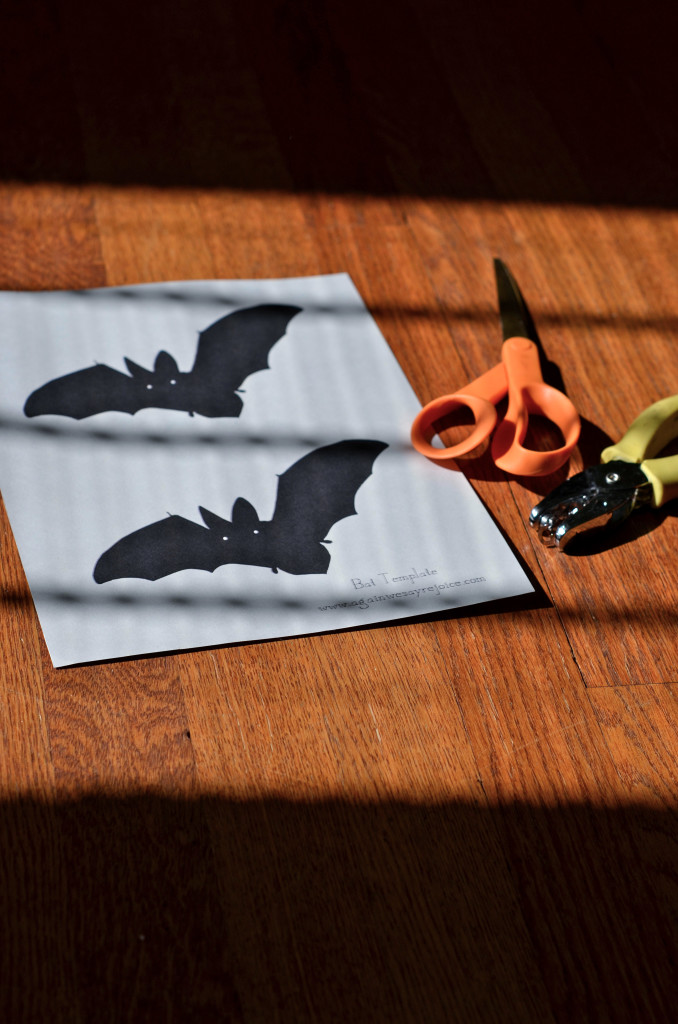 Step 1.
Tune into a retro suspense film such as 
The Bat (1959)
 or 
The Vampire Bat (1933)
 for some ambiance. 
Step 2. 
Print Bat Template on white card stock and cut out bat shapes. Punch bat eyes with hole punch. 
Step 3. 
Push lights through the hole punched eyes. We taped together pairs of lights (on the plastic portion of the bulbs) so that the bulbs do not put too much pressure on the bat cutout. 
Step 4. 
Hang garland and watch these bats shine!