Eating healthy has a million benefits; improved mood, better tests scores, and way more energy to show off your dance moves on the weekend. Unfortunately, healthy eating can be hard to stick to when living in the dorms. Even if you're school has the most divine of dining halls (and if so count your lucky stars now,) it is still nice to be able to make your own food that holds more nutrients than chips ahoy and delivery pizza. No kitchen? No problem! The Lala has you covered with tips on how to swap out the processed food in your diet for REAL food. Here's a list of deliciously quick recipes that can be made in your dorm room in a snap, and we're talking far from ramen.
Breakfast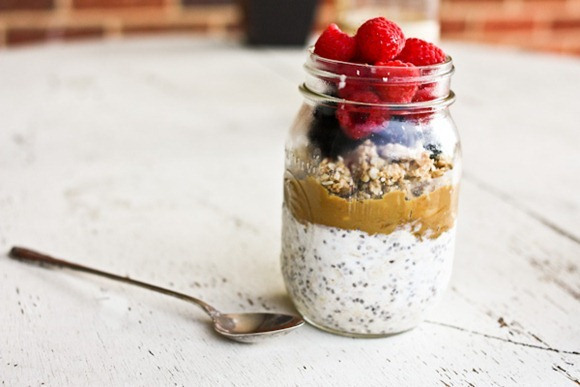 "Breakfast is the most important meal of the day," is a sentence that you block out from your mom when you two chat on the phone. But seriously, try eating breakfast for one week and see the benefits for yourself. My favorite thing to do for breakfast, and the favorite of numerous Instagram bloggers, is overnight oats. Not only are they so easy to make (five minutes tops the night before) but they're also so versatile. Oatmeal may sound boring, or the meal of someone who benefits from a senior discount, but it can be delicious if done right. If anything you'll end up with something snap chat worthy.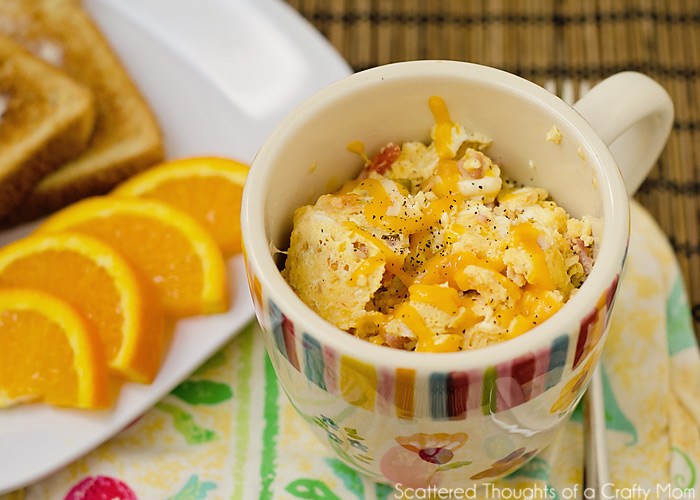 Don't think you need to ditch eggs when living in the dorms, and that doesn't mean go get the powdered ones from the cafeteria. With a few ingredients, it is easy to make your own gourmet omelet and still stay in your pajamas. All you need is two eggs cracked into a mug, a dash of milk, a sprinkle of salt and pepper, and the option of ham, onions, peppers, cheese etc. Microwave for about a minute and you're ready to go.
Lunch
Lunch can be tricky to fit in between classes, studying, and a social life. If you do have five minutes in your schedule try out this recipe for mac in a mug. It gives you all of the deliciousness that comes with mac n cheese but without the hassle of using a stove or the questioning of the infamous orange powder (seriously what is that?) Round up a mug, macaroni pasta, cheese, and milk and you'll be serving up a piping hot cup of nostalgia in no time.
For those of you who are big fans of Mexican food, your options usually lie between expensive restaurants, which leave your bank account crying, and Chipotle, which can leave you bedridden for the rest of the day. Here's a vegetarian-friendly recipe for a burrito bowl that is not only easy to make but healthy as well. My advice? Grab some friends and tortillas and turn the whole thing into a weekly Taco Tuesday.
Dinner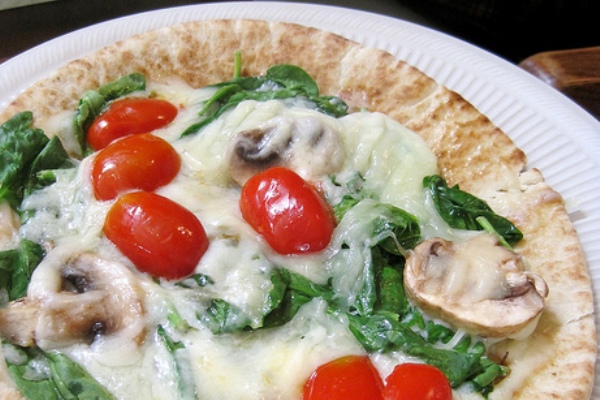 I know I know ordering a pizza is sooo easy when it's late and you're tired and you need to study, I hear you. But before you decide on greasy takeout try this spin on the classic dorm dinner move. This pizza takes almost no time to make and is way healthier than the delivery option, especially when you start adding fresh veggies as toppings. This is also a great option because the pita bread gives you a smaller more realistic serving, which means you won't wind up accidentally eating half of a deep dish by yourself.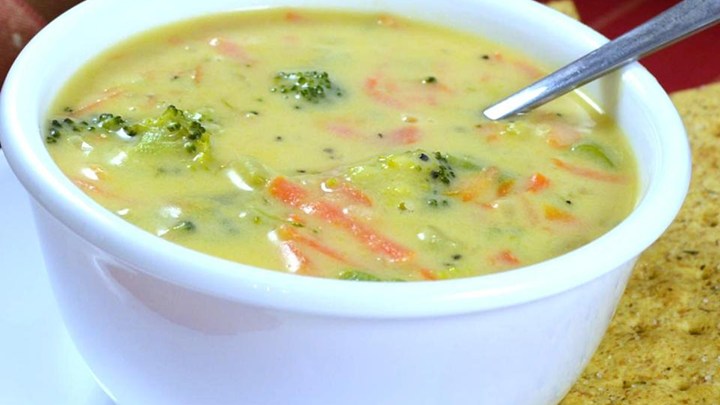 When it's cold out or you're feeling under the weather soup is the ultimate go to. Unfortunately, a lot of canned soup is loaded with extra sodium and unnecessary calories. With this simple recipe, you can enjoy the comfort of homemade soup and still have extra time to study up or snuggle in for a movie. For those of you going to a school where winter just doesn't seem to end, those cold nights just became a bit more enjoyable.
Dessert
Eating healthy doesn't mean cutting out desserts completely. We know that homemade always trumps store bought, so try out these recipes that give you a quick way to whip up dessert without having to resort to the vending machine. If you need a chocolate fix, try this mug brownie to satisfy your craving without having to make an entire cake. Bonus: this recipe uses applesauce and cocoa powder to stay low in fat, is vegan and gluten free, and still tastes like the real deal.
Not so much of a chocolate person? Try out this apple crisp recipe instead. This dessert is full of apples so you can be treating yourself WHILE getting your serving of fruit for the day. Now who said dessert can't be healthy and delicious?