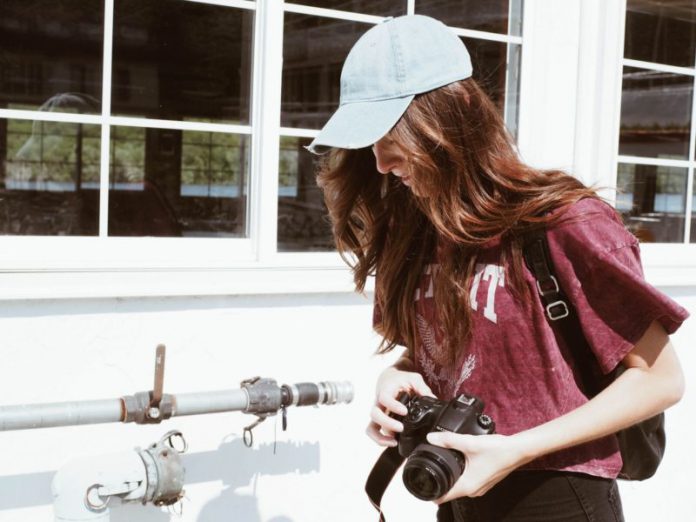 As important as it is to keep up with what's going on in the world, sometimes it's necessary to take a break from the news. A respite from constant updates can include turning off phone notifications, watching reality tv, or something as simple as taking a break from your daily NPR news podcast in favor of a not-so-serious show. If you're in the market for new podcasts to listen to during your morning commute, look no further.
In 2015, author Aaron Mahnke created "Lore," a podcast devoted to telling stories of dark urban legends and folklore. As of now, there are over seventy episodes guaranteed to make listeners think twice about turning off the lights at night. If you're craving even more of the critically acclaimed podcast, check out the newly-released TV show with the same name. It's available on Amazon Prime and features six haunting episodes. Mahnke's enthralling narration and signature way of relating the events in his stories to humans' consistent nature has earned him a devoted audience.
Hosted by authors Cheryl Strayed and Steve Almond, "Dear Sugar" is an advice-column-turned-podcast. Strayed and Almond are empathetic listeners to the many letters they receive, and dole out advice and wisdom in a comforting manner that has earned them quite a following. Their advice deals with issues of the heart, career, and life in general. If you're looking for some advice for an issue you're dealing with, or just need to hear some understanding words, this podcast is for you.
The two "Gilmore Guys," Kevin Porter and Demi Adejuyigbe, have a unique chemistry that made their podcast an immediate hit when it debuted in 2014. The two charming hosts have even been interviewed by the Lala in the past. Even though they've completed their show, the humor and insight that Porter and Adejuyigbe bring to their discussions of every episode of Gilmore Girls makes it incredibly re-listenable.
Linda Holmes hosts this NPR podcast that delves into pop culture with an enthusiasm and knowledge that is unparalleled. The podcast releases episodes twice a week, and discusses movies, television, books, and pop culture-related events. Holmes and her guests have consistently intelligent conversations about entertainment, and their "what's making us happy" segment at the end of each week is always something to look forward to.
If you're a comedy fan or simply enjoy long, freewheeling interviews with celebrities, comedians, and other well-known figures, this show's for you. Comedian Pete Holmes hosts the podcast, and ensures that the show lives up to its name by keeping no topic off-limits.
6. "Harry Potter and the Sacred Text"
Vanessa Zoltan and Casper ter Kuile are the dynamic duo behind "Harry Potter and the Sacred Text." The two friends are in the process of discussing every Harry Potter book chapter by chapter, and treating the text as they would a sacred work. By intentionally looking for meaning within the books, they're able to uncover truths that might easily have been missed.
image via clara early