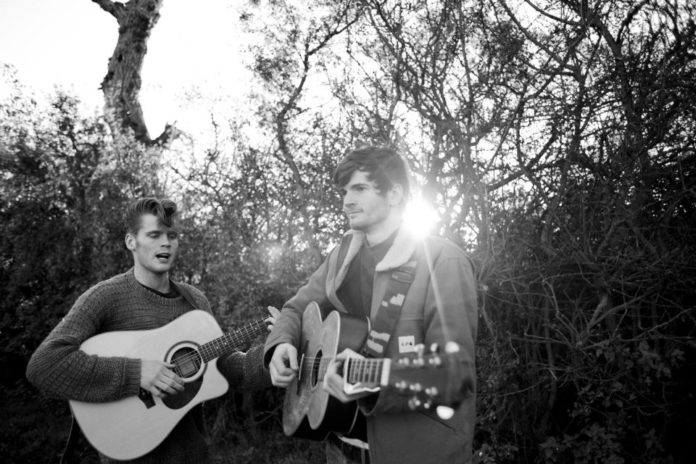 The relaxed atmosphere and contentment of coffee shops have created its own genre of music. If the feeling of a rainy day, warm cup of tea, cozy fireplace and people watching from the comfort of a big, leather chair could be characterized as music, it would be these next five artists.
Jamie Sloan
From the North Coast of Ireland, Jamie has been making music since he was 16. With a raspy voice, the singer-songwriter describes his music career as something he sort of fell into. Check out his cover over MGMT's "Kids" below, and be sure to give a listen to his EP K.T.  while he's working on a new music in the meantime! We're glad you fell into it, Jamie.
Rosie Carney
Rosie Carney is a 19-year-old singer-songwriter living in Dublin. The combination of Rosie's calming voice and expressive lyrics foster the perfect setting for chilled out music. Her fresh style has gotten her noticed by Burberry Acoustic, which highlights the UK and Ireland's up-and-coming artists. Right now, Rosie plays gigs around the UK and Ireland, but fingers crossed she comes across the pond ASAP.
Hudson Taylor
So, I chose this artist because I actually heard them for the first time while in a coffee shop in Ireland- "Chasing Rubies," to be exact. Pretty cool, right? The two brothers who make up Hudson Taylor, Harry and Alfie, started their career singing on the streets of Dublin covering the Beatles and Beach Boys. Fast forward a few years, and Battles, their EP, was at the top of the Irish iTunes chart. Currently, the duo is working on their second album, and we can't wait to hear it.
Craig Gallagher
Ah, Craig's sweet voice is the perfect example of soothing, soulful music. Once you listen to his EP Home, you'll find yourself searing YouTube for more tunes of his—you might even come across covers by The Weeknd and Beyoncé. Craig's song "Home" melts our hearts entirely; check it out, but remember, we're not accountable for any unwanted memories and feelings that may surface after listening.
Glen Hansard
If you're a musical enthusiast, Glen's voice may sound familiar. He played the leading male role in the Irish movie-turned-musical Once, which won an Oscar in 2007. Does "Falling Slowly" ring a bell? While you should definitely check out the entire Once soundtrack because it's amazing, Glen's solo music is nothing short of incredible, either- my recommendation is "Wedding Ring" off his new album. Get cozy, and spend a day listening to all of Glen's music—trust us, you won't be disappointed.