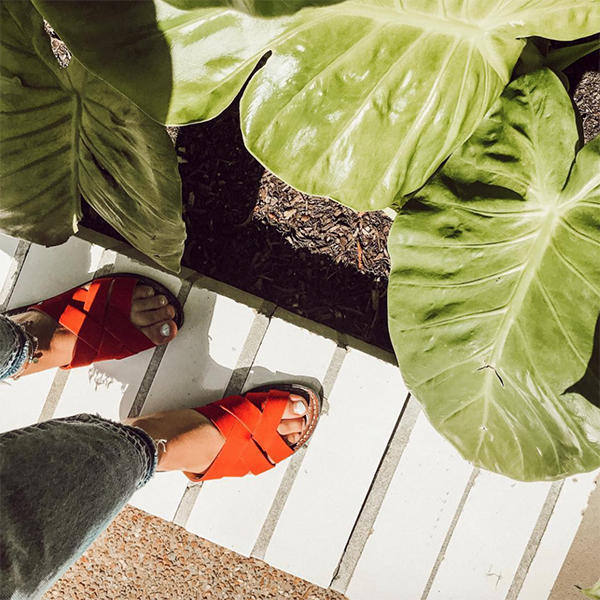 —
Featured image via Anna Thetard
Turn on the news.
Chances are you'll get a synopsis of everything that's wrong in the world – and we've seen a lot of it lately. It's easy to shut off. It's easy to want to sit in your apartment, Netflixing New Girl and eating Easy Mac, avoiding the truth that surrounds us – that there's an overwhelming amount of hate in this world right now.
But I believe the majority of the world is made up of decent people. But when acts of violence and hate are being broadcasted the most loudly, it's hard to feel that there's any good left in the world.
But I bet there's good inside of you. And inside your best friend. And the girl you sit next to in your CHEM lecture who let you borrow her notes. And your co-worker who took your shift last week so you could go to your roommate's birthday party.
What if daily, each of us did something that reminded us of the good in the world? Here are 21 ways to start. 
1) Leave post-it notes on the mirror in a public restroom with messages reminding people just how incredible they are – "You are beautiful – don't forget that."
2) Find a new view. Take a bus out to the mountains, hop on a train to the ocean, drive to a cornfield and watch the sunset. Head to a place of natural beauty near you and sit in awe. Remind yourself how incredible the natural world is.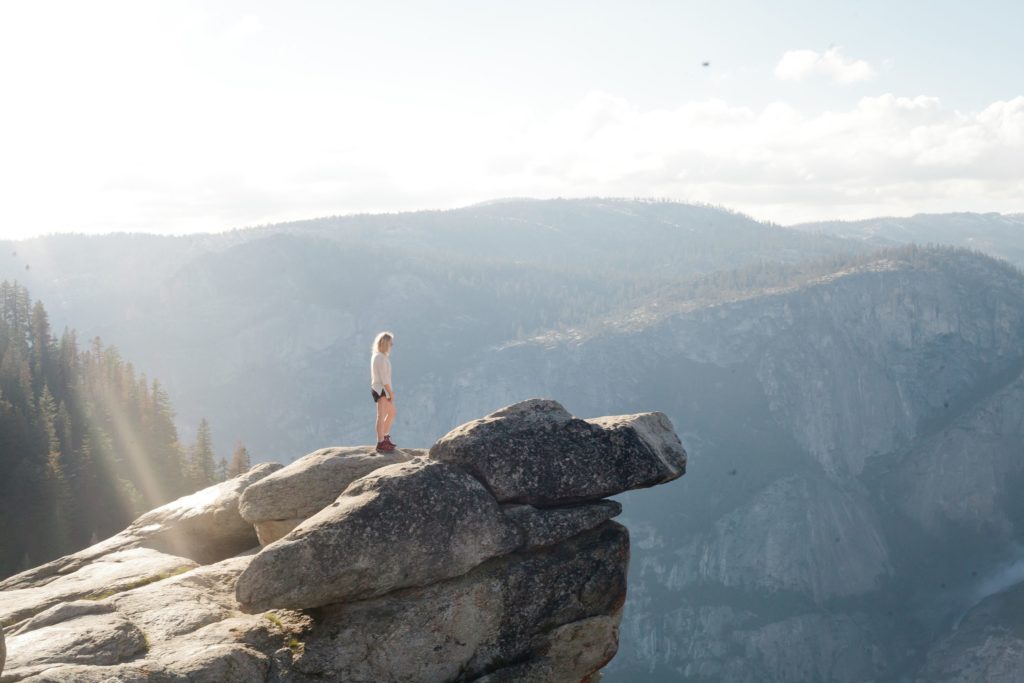 Image via Molly Peach
3) Call someone you love. Call your parents, your younger sibling, your grandparents, your aunt, your best friend in another state – ask how their lives are and if there's anything you can do to make it better. Ask for nothing in return.
4) Next time you're in line getting coffee, buy the person's behind you.
Image via Damisola Balogun
5) Go through your closet, pull out anything you haven't worn in the last two months, bag it up and take it to a nearby women's shelter.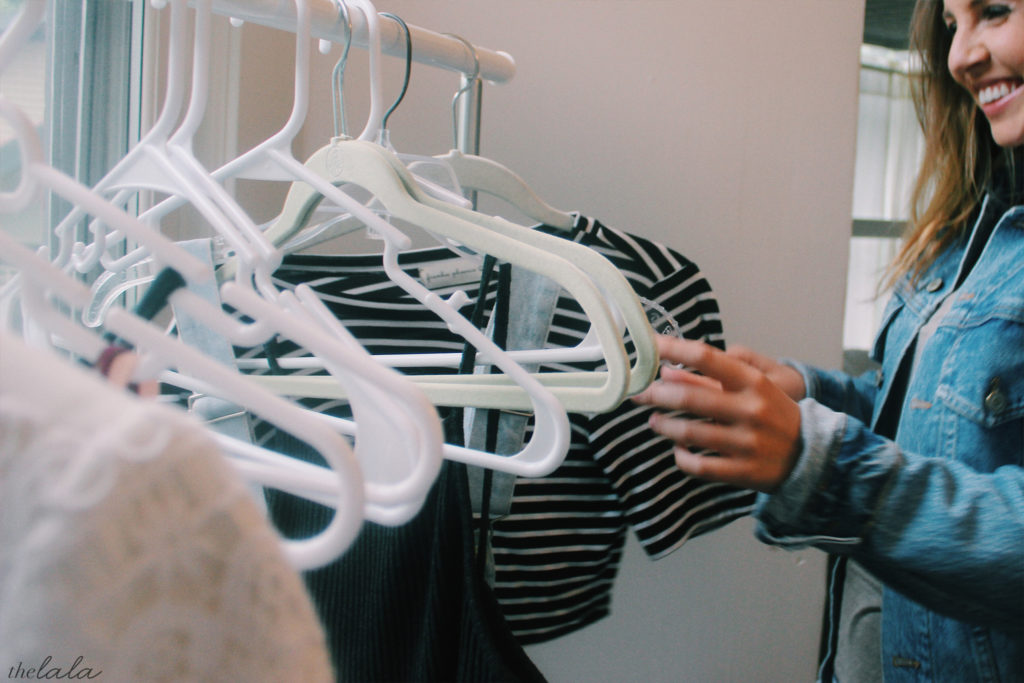 Image via Anna Schultz
6) Make a list of all the mentors who have positively affected your life. Hang it on your mirror, and make it a goal to take each one of them out for lunch or coffee to tell them how they've touched your life in-person.
7) Buy a bouquet of flowers and walk around, giving one flower to everyone you pass on your way to class or work.
Image via Kayla Bacon
8) Get a bucket of chalk, gather your friends and walk around your campus or neighborhood writing encouraging messages on the sidewalk. "You've got this", "Keep your head up", "You're doing amazing".
9) Get up early and watch the sunrise. Let your heart swell from the beauty.  
10) Find an organization you're passionate about and sign up to volunteer at least once a month, if not weekly. Make it a priority – remember, you make The Bachelorette a priority. It's not that hard.
11) The next time you go out to eat, ask your waiter how their day is going. Learn something about them, not just how quickly they can recite the daily specials. Leave them a generous tip.
12) Hula hoop. Roller skate. Do a cartwheel. Jump on a trampoline. Roll down a hill. Do something you haven't done since you were a kid. Remind yourself of that feeling of pure, insane joy. Stretch afterwards to avoid adult injuries.
Image via Arianna Torres
13) The next time you're walking to class or commuting to work, take out your earbuds and listen to your surroundings, not your music. Observe the people around you, smile at someone who needs it. Allow yourself to feel connected rather than shutting off. You never know what you might discover.
14) Write a thank you letter to a local community leader that you admire. Give them your personal contact information and tell them to reach out if there's ever anything you can do.
Image via Kellyn Simpkins
15) Hug people more. Sometimes it's awkward. Sometimes it's wonderful. But you'll never regret it.
16) Every paycheck, set aside a small amount of money and make an anonymous donation to a cause close to your heart. Get into the habit of giving.
17) Venmo your friend $5 dollars with the message "thinking of you – get a latte on me".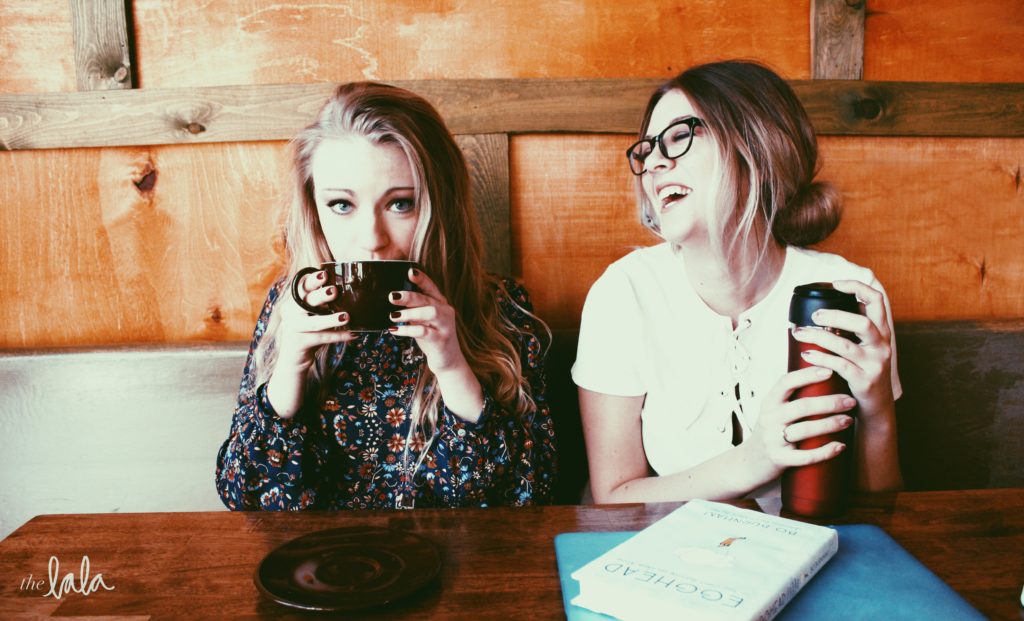 Image via Amelia Kramer
18) Get up early one morning, make pancakes for your roommates. There's just something about pancakes that's good for the soul.
19) The next time you screenshot a picture of someone else's Instagram to send to a friend to gossip about, stop and ask yourself, "what good am I doing by talking about this other person behind their back?". Don't send it.
20) Sit down and make a list of 100 things you're grateful for. Don't stop until you hit 100. Anything from the smell of coffee to the feeling of barefeet on cold grass, puppy's breath, your best friend's laugh, you name it. Keep the list with you and add to it frequently.
Image via Molly Peach
21) Find simple ways to give back. Here's a place to start.
Jewelers Mutual Insurance Company is donating $2 million to three amazing nonprofits – St. Jude Children's Research Hospital, Habitat for Humanity, and Feeding America or Food Banks Canada with the goal of supporting health, home and hunger through a campaign called Band Together.
But, they need your help deciding how to divvy up the record-breaking donation amongst the organizations. The cause with the most votes will receive $1 million, the runner up $700,000 and third place $300,000. Help the cause you feel most strongly about get the big donation by voting now until July 31, 2016 at 11pm CT.
Every voter will be entered to win a weekly prize from STACKED New York – a set of 3 stacking bands ($450 retail value).  And voting daily increases your chances.
—
So go out and remind yourself there's still good in the world, better yet, be the one to create it.
Will it solve our world issues? No. Will it make news headlines? Probably not. But will it make you and those around you have a little more hope and faith in humanity? You bet. And right now, I think that's exactly what the world needs.
I was selected for this opportunity as a member of Clever Girls and the content and opinions expressed here are all my own.