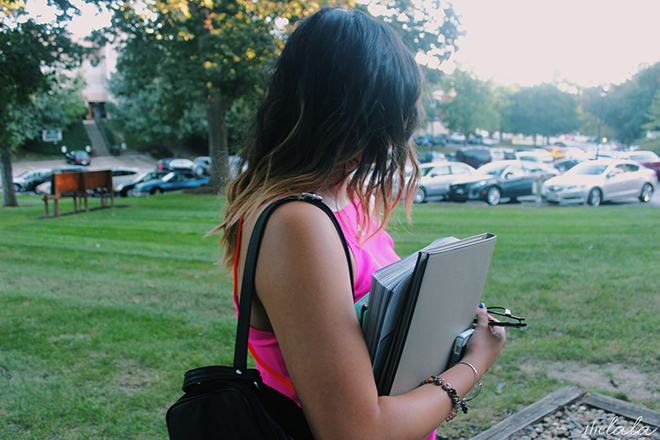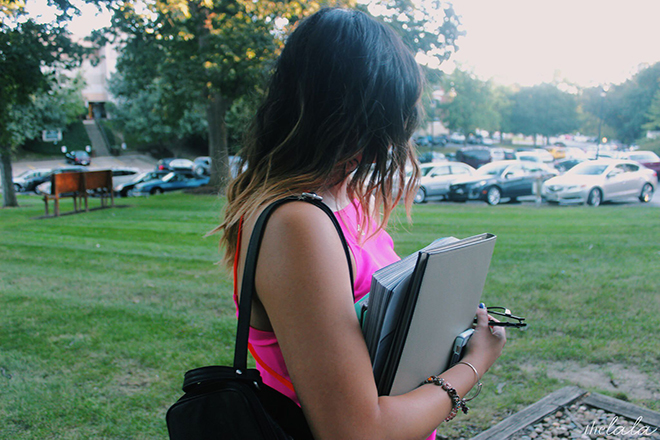 Who says you have to wait until after you leave college to start your career? Sometimes the idea for that perfect invention just hits you, and you know that the world needs your product or your website. What's a girl to do when she has a killer idea? Create a startup, of course! Many well-known businesses were started in dorm rooms, and if they can do it, you can too! So don't be afraid to start chasing your dreams even before you've earned your degree, and check out these amazing dorm room startups for any additional inspo.
When NYU juniors Susie Levitt and Katie Shea were tired of their love/hate relationship with high heels, they decided to get creative. They weren't quite willing to sacrifice their stylish pumps for the sake of comfort, so they created an alternative. CitySlips were born. The concept that women could have small and compact backup flats to carry with them for the moment when the stilettos became too much took off, and with the help of friends, their NYU professors, and some other NYC professionals, they made their idea a reality.
We've all heard of Dropbox before, but did you know that this popular web storage site was created by college students? MIT students Arash Ferdowski and Drew Houston were frustrated by email's inability to send and receive large files, so they decided to create a solution. The file sharing service, Dropbox, has since become the leader in the file sharing business and now has millions of users across the globe.
Ah, the quintessential college startup story. In case you haven't seen The Social Network, here's how it all went down. Harvard University students Mark Zuckerberg, Dustin Moscovitz, Eduardo Saverin, Andrew McCollum, and Chris Hughes wanted a way to interact with other students online (and find out relationship statuses with ease), so they started a little website called Facebook. Zuckerberg dropped out to work on FB, and is now his estimated net worth is around 30 BILLION dollars.
Another mega popular website started by college kids. Stanford University students Larry Page and Sergey Brin started brainstorming about the world's most powerful search engine together. Their idea became a reality when they were PhD students working together on the Stanford Digital Library Project, and Google was born (as google.standord.edu). The idea for the name "Google" came from the math tern "googol," which means a one followed by one hundred zeros. Google has since gone to take over the world.
Not all university students make websites! Some make cookies. Seth Berkowitz, University of Pennsylvania junior, started craving cookies during his late night study sessions – so he baked some. Word got out that Seth had some delicious baked goods, so he decided to capitalize on the opportunity and started a business. Now a staple on many college campuses, Insomnia Cookies will deliver warm treats straight out of the oven, no matter the time of night.
Carnegie Mellon couple Susan Gregg and Eric Koger were into fashion and technology. They decided to put their expertise together after Susan found some fab items at vintage sales and they decided to try to sell the clothes online. eBay wasn't working as well as the pair wanted, so they created their own website as a way to make some extra cash to pay for rent and textbooks. It's safe to say that the now married couple has no student debt, because ModCloth took off and the website, which now sells vintage inspired trendy items, gets up to 70,000 shoppers on the daily. (P.S. ModCloth, if you're reading this, we love you and let's collab??)
Did you know that the app that now lets you puke rainbows began as the idea of a few college students? After Stanford students Evan Spiegal and Robert Murphy were approached by a friend who lamented sending a certain photo, the two discussed how great it would be if some pictures magically disappeared after being viewed by the recipients. Snapchat was created and has since turned into something that we doubt Spiegal or Murphy expected (again, puking rainbows); the pair have turned down $3 million from Facebook and $4 million from Google to keep the app business their own.
The Lala is run via WordPress, so this one is near and dear to our hearts. University of Houston students Matt Mullenweg and Mike Little were freshmen when they came up with the idea of a free blogging platform that can be used, changed, and shared by anyone. Its malleable nature made it popular, and with the explosion of blogging in the early 2000s, WordPress now powers over 20% of the web.
Jessica Lin, Julia Silverman, Jessica Matthews, Hemali Thakkar, and Aviva Presser were students at Harvard when they noticed something: many of the world's poorest kids have a strong love of soccer. This realization let to the idea for Soccket, a soccer ball-shaped LED lamp that, if kicked around for 30 minutes, will produce three hours of light. The ball used the kinetic energy harnessed in play to make electrical energy that can be used to power small appliances of provide light.
Ketih Shields and Joshua Tucker were high school friends who parted ways to attend Ohio State University and Alfred University (in New York). Despite their separation, they were both studying to be mechanical engineers. The two realized that mobile apps were the next big thing, but designing one can be expensive, which leads to many promising apps never making it past infancy. With their idea, Applits, users submit ideas for new apps during their submission phases and the top voted idea each month is developed for free. The person who submitted the idea gets 15% of the profits that the app makes, and their idea gets to see the light of day.
You've undoubtedly seen the Facebook ads for this subscription box. Columbia University students Kat Vorotova and David Foult were travel enthusiasts who were hungry for more variety in the food that they eat. Their goal with their first box was to make $1, but the boxes sold out within two days and Try the World has shipped thousands of boxes since then. With treats from a new country sent to your door every two months, what's not to love about this delicious startup?
We've spotlighted Tab for a Cause before, because we love how easy and efficient their product is! High school friends Kevin Johnson and Alex Groth were juniors at Grinnell College and Pomona College respectively. After realizing that they enjoyed creating things together, they made pact to share any potential ideas with each other. While studying abroad in Costa Rica, Kevin sent Alex an idea for a web app that generated ad money that would be donated to charity just by opening tabs. After hashing out the idea and teaching themselves how to code (since they both had zero experience), Tab for a Cause was born. They have now raised over $160,000 for charity just by opening new tabs! Download the extension here.
What ideas could you add to this list? We'd love to see some more ladies making cool things, so if you have an idea, don't be afraid to try to make it a reality!
---
Photo by Anna Schultz