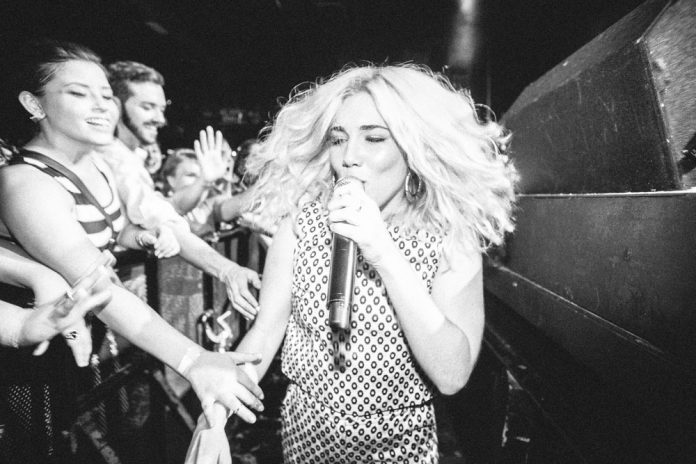 She's funny. She's cool. She has fantastic style and I feel like we could/would/will definitely be best friends one day. Meet Caroline Smith, a Minneapolis folk-turned-R&B singer who's completely taken over my Spotify playlist.
Think Joss Stone, Kate Nash, Erykah Badu + a kickass female rocker in a signature Man Repeller denim jacket. Dream Girl Alert: Caroline Smith is here to shake up your weekday, walk-t0-class soundtrack.
The 26-year-old first got her start in her small town of Detroit Lakes Minnesota, singing at her mom's coffee shop. Fast-forward a few years, and she's touring the country with her all guy band, Caroline Smith and The Good Night Sleeps. Now, honing her musical skills and releasing a new album, "Half About Being a Woman", she's best described as kickass neo-soul R&B, rocking out female-empowered lyrics to match her soulful vocals.
Caroline Smith first caught my attention when I was cruising the deep depths of the internet on a late Wednesday night. When I stumbled across her video, "Let 'Em Say" with Chicago rapper, Lizzo, I knew she was one to watch. Her newest song is blowing up, and it should be. The message: Who cares what anyone thinks about you. You do you, girl. The best lyrics: "I don't wanna think like a man. Or look like a model. I wanna look like my mama. Five-foot-two and a natural woman."
PS: For every download of that song, she's giving money back to the Women's Foundation of Minnesota.
Obsessed? We get it. Get more Caroline Smith on her PBS documentary here:
& Her Music Videos here: