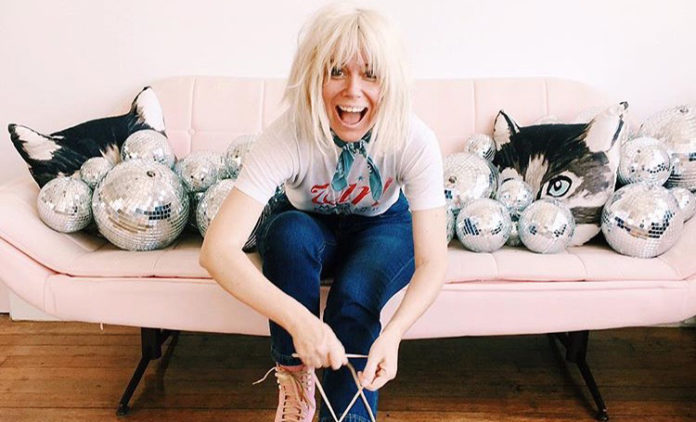 You may or may not have heard of Jen Gotch, but chances are a good chunk of the girls in your Psychology class scribble down their assignments in a Bando planner. She just so happens to be the founder of Bando – NBD.
As the boss and creative leader behind such a vibrantly fun and creative company, you'd expect her Instagram account to be filled with nothing but disco balls, roller skates and unicorn costumes (which it is). But what you wouldn't expect is a candid, brutally honest depiction of what it's like to be a successful businesswoman who also happens to deal with clinical depression.
We live in a time when incredible strides have been made to normalize mental health issues. The stigma of suffering from a mental illness is being shattered. Woohoo!
But we're not totally there yet. There are so many unique sides and facets to mental illness that have yet to be spoken about.
In Jen's case, being a powerful, successful, creative woman who people would think "has it all", and admitting that oftentimes she feels like a failure, a fraud, and incredibly overwhelmed. To the point of physically not being able to speak or move, despite her booming business.
She's shattering misconceptions that depression goes hand-in-hand with laziness.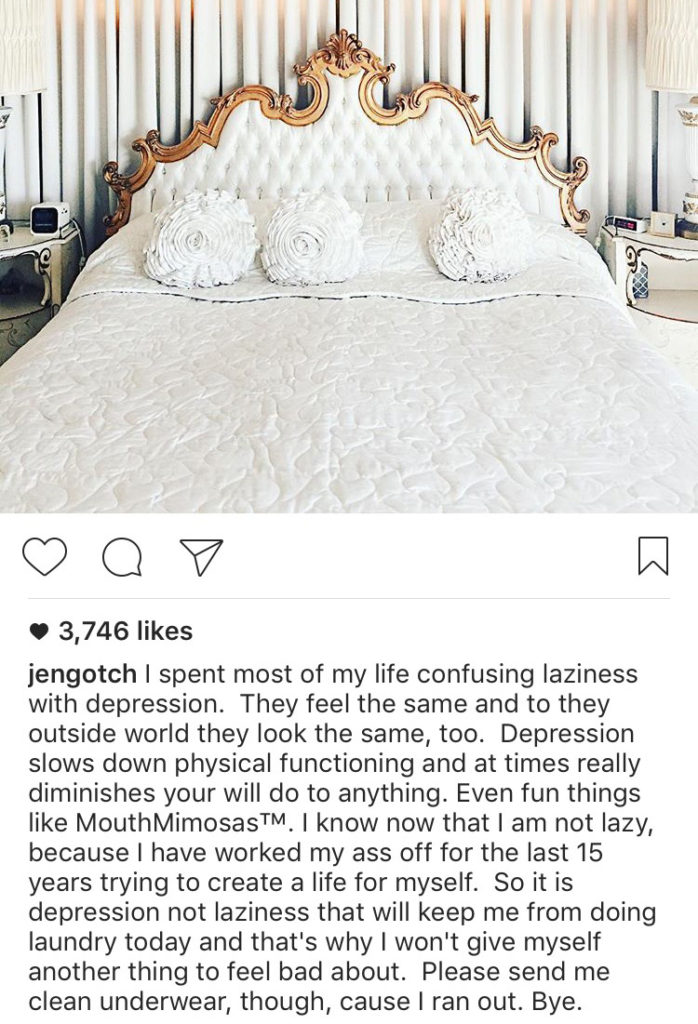 She shared candidly about the two sides of emotions we often feel on birthdays.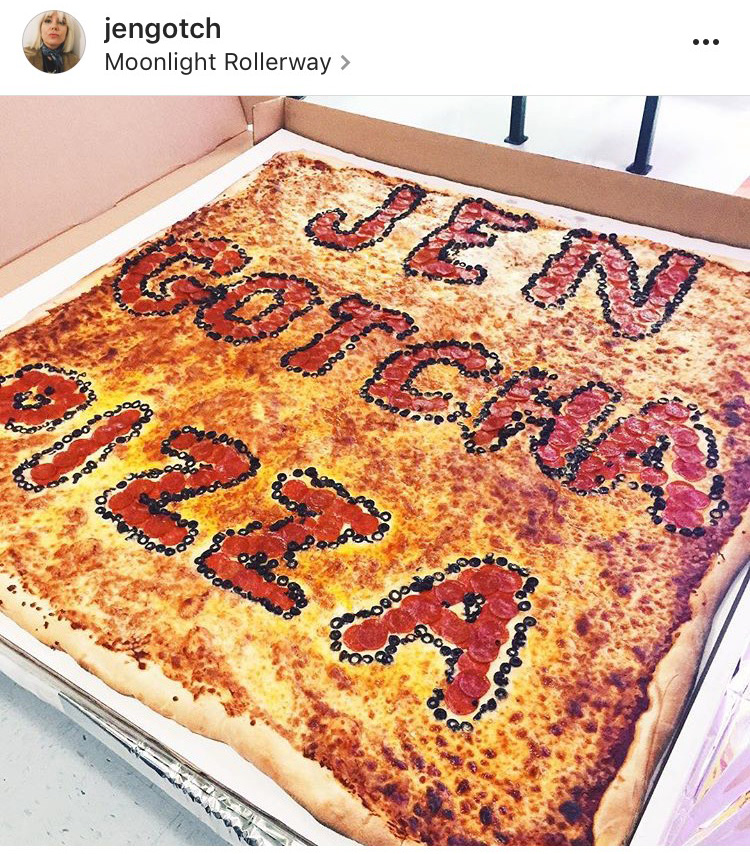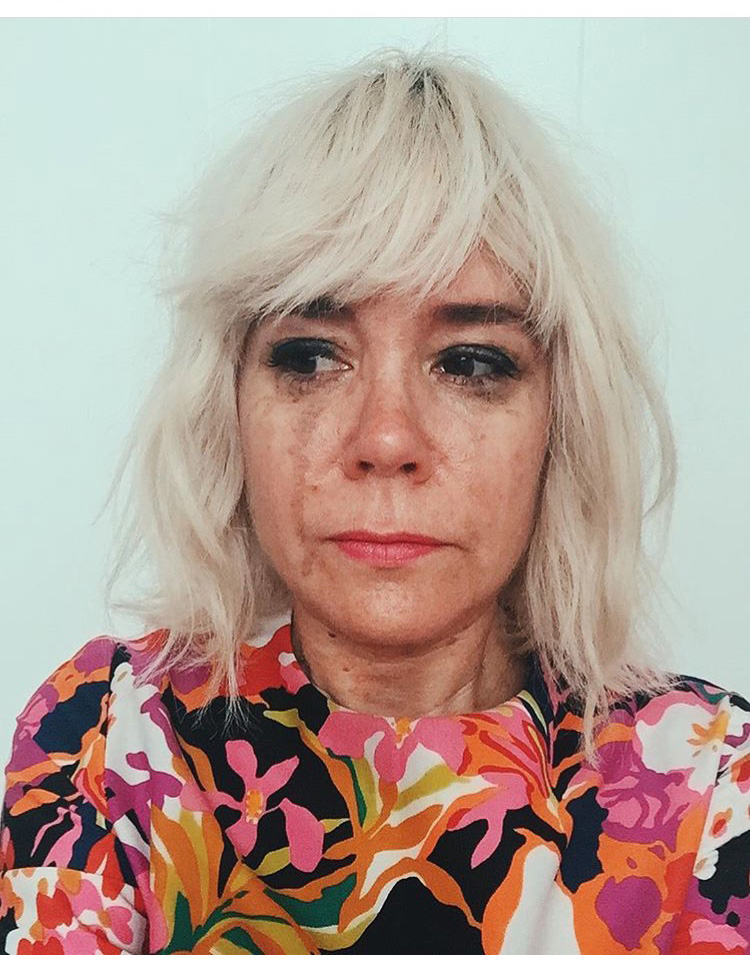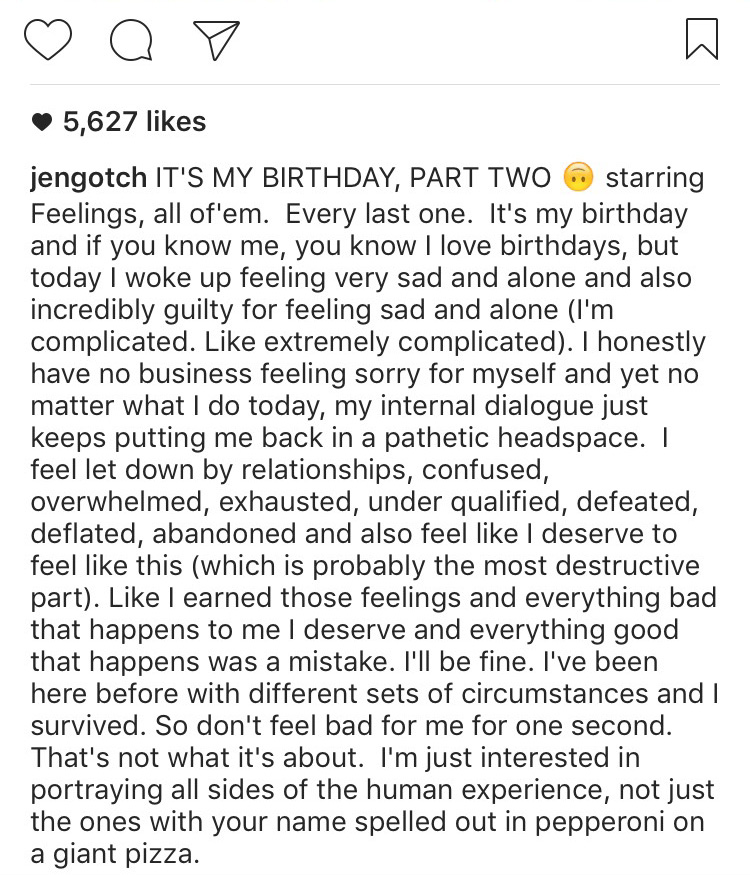 She's shared her lowest lows (and oftentimes rates her level of happiness on a scale of 1-10). 
But she also shares the good days to illustrate the complexities of mental illness.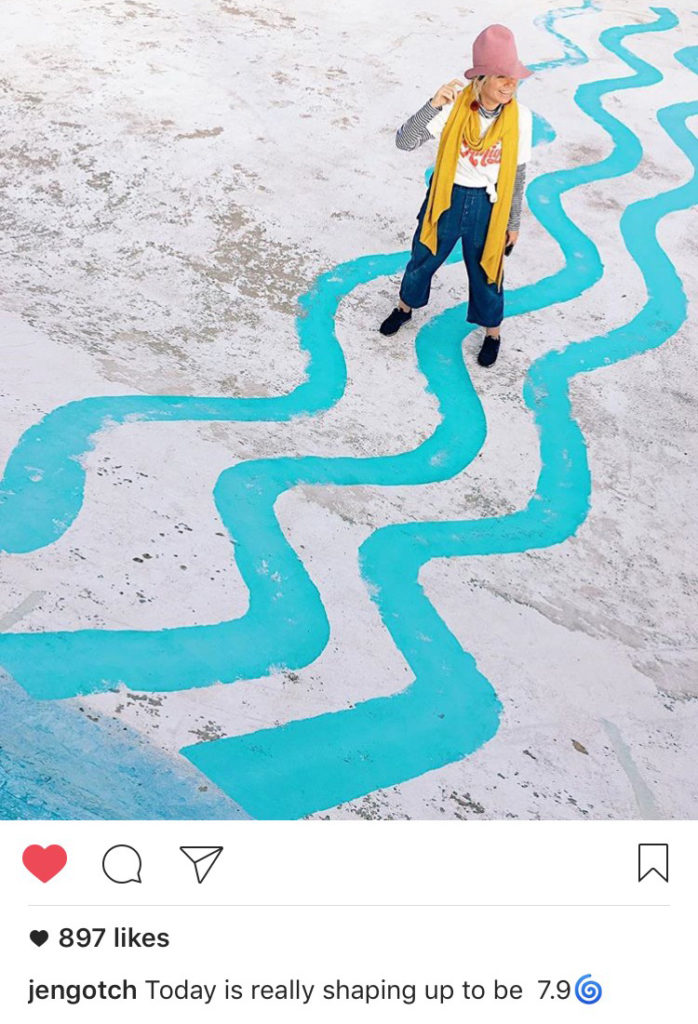 In the realm of social media, cropping, a filter or a perfectly witty caption can cover up a lot, or make something seem one way, when deep down, we might be feeling the exact opposite. So thank you Jen, for using your platform to be honest and vulnerable.
Follow Jen's journey @jengotch