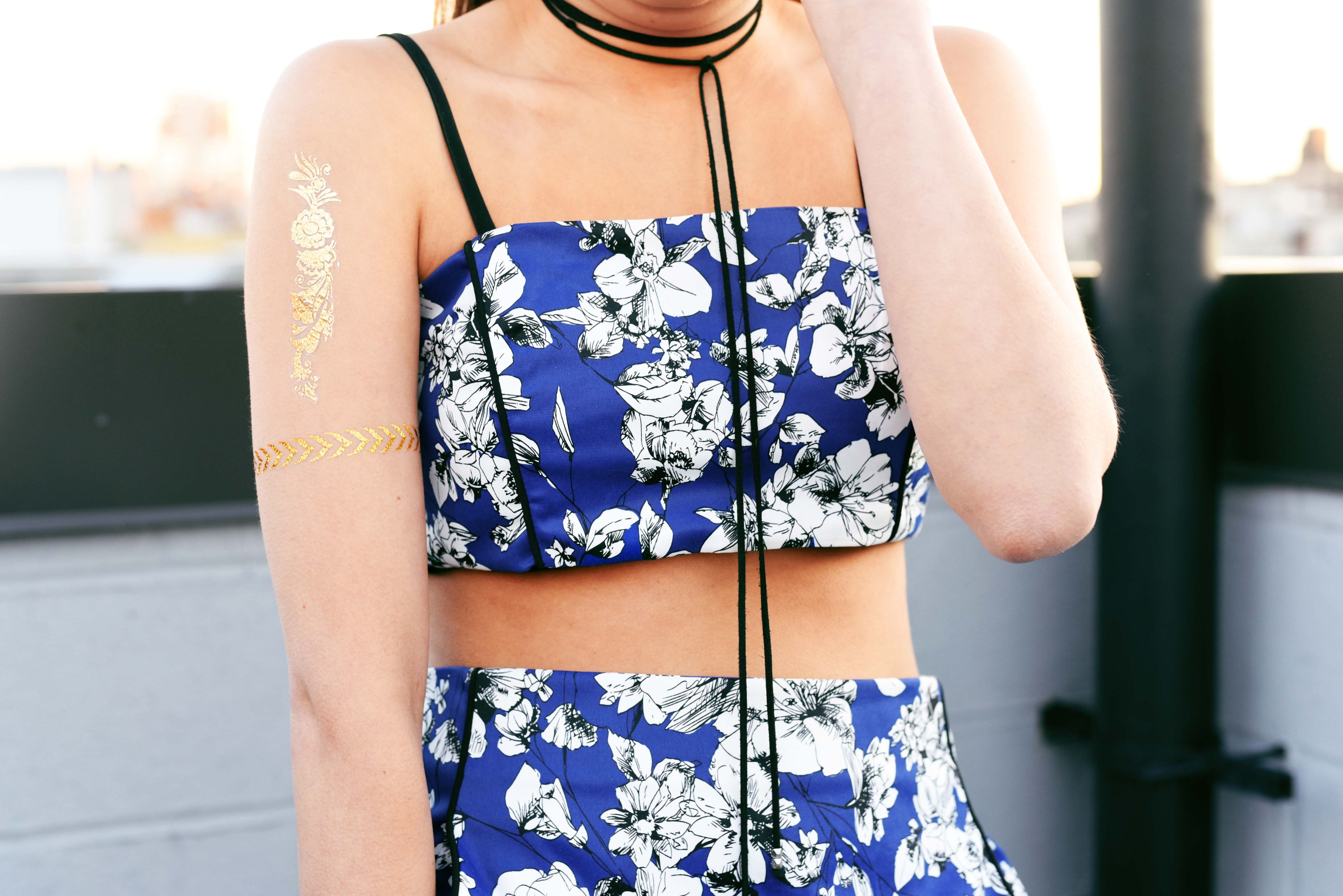 Do you hear that? Is that muffled bass shaking the ground? Is that the chorus to Dog Days Are Over? Do I hear Summer by Calvin Harris? It must be music festival season.
If you're stressing out about what the pack, which HomeAway rental to stay in or how to afford festival season, we've got you covered. We also know exactly which festival is the one for you, based on your personality.
If you're a trendsetter, you'll love Coachella
It's no secret, Coachella is basically the trend capital of the world. Whether it's Vanessa Hudgen's outfits or Drake's headlining appearances, the world is talking about what happened at Coachella until next year's Coachella.
If you're a beach bum, you'll love Hangout Music Fest
If your two favorite things are music and beaches, then there's no place you'll rather be than at Hangout Fest. Once a May, the beaches of Gulf Shores, Alabama becomes home to the tunes of headliners including The Weeknd, Calvin Harris and Florence + The Machine. And if you're still planning an outfit for the occasion, the Lala's got you covered.
If you're outdoorsy, you'll love Bonnaroo
If you don't mind getting a little dirty, sleeping in a tent for a few days and being surrounded by music fans, then you certainly won't mind Bonnaroo. In fact, with a line-up containing LCD Soundsystem, J. Cole, Ellie Goulding, Macklemore & Ryan Lewis, Tame Impala and many others, you might actually fall in love with Bonnaroo. The festival takes place in the rural town of Manchester, Tennessee, and festival goers will typically camp out on the festival grounds for the four music-filled days.
If you're adventurous, you'll love Firefly
In addition to a lineup of Mumford & Sons, Kings of Leon, Florence + The Machine and many, many more, Firefly takes festival goers on an adventure unlike any other. If you want to take a break from enjoying the music on the main stages, you can watch more intimate performances at The Coffee House or The Treehouse sessions. Or, you can put on a pair of headphones and wander into The Thicket, a hidden section of the forest where audience members are welcomed to party to the music only other headphone wearers can hear. And if you want a break from the music entirely, you can relax at the Hammock Hangout, enjoy the beautiful Pathway, and drink some Dogfish Head at the Brewery or the Beercade, an arcade where you can play games for free or drink beer you have to pay for.
If you're larger than life, you'll love Summerfest
If the description "World's Largest Music Festival" doesn't intimidate you, then you're probably pretty excited about Summerfest. Wrap your head around this; Summerfest is a music festival that lasts 11 days, takes place on 11 stages, features over 800 acts and more than 1,000 performances, with crowds of nearly 900,000 people in Milwaukee, Wisconsin. Yeah, that's major.
If you're personable, you'll love Pitchfork Music Festival
Every year in Chicago, at Union Park, Pitchfork Media takes over. For three days, the 13-acre park becomes home to three stages and lots of talent. With headliners as popular as Kendrick Lamar, Bjork and R. Kelly, the festival attracts lots of interest but refuses to move to a larger park and add more stages. Instead, Pitchfork offers a more intimate and community setting.
If you're chill, you'll love Newport Folk Festival
Sometimes the constant raging rush of a music festival can be a little much. You'll experience less of that at Newport Folk Festival, which takes place in Newport, Rhode Island at Fort Adams State Park right along the Newport Harbor. This year's folk festival will take place on Fri., July 22 through Sun., July 24, and will feature artists including Edward Sharpe and the Magnetic Zeros, Norah Jones, and Father John Misty.
If you're into contemporary music, you'll love Mo Pop
On Sat., July 23 and Sun., July 24, Mo Pop will be turning a very young four years old. A new addition to the musical festival season, Mo Pop takes place in Detroit, Michigan and will be featuring headlining acts including G-Eazy, Haim and M83. If you're into trying out something new, Mo Pop will surely not disappoint.
If you're the life of the party, you'll love Lollapalooza
Lollapalooza can easily feel like one big party taking place in the heart of Chicago, Illinois. So if your heart feels at home surrounded by fellow party people, Lollapalooza is your destination this summer. This year, Grant Park will be filled with fans watching acts including Radiohead, Red Hot Chili Peppers and J. Cole on Fri., July 28 through Sun., July 31. And if you're not reading this from the Midwest, or even from America, Lollapalooza will be hitting Berlin, Germany and Bogata, Colombia this year as well.
If you're curious, you'll love Bumbershoot
Beginning in 1971, Bumbershoot has celebrated more than just music on Labor Day Weekend. Last year's festival featured not just headliners Change the Rapper, Faith No More, and Hozier, but also comedy, film, performing arts, dance, spectacles, theater, visual arts and words and ideas. Visiting the Seattle Center in Seattle, Washington on Fri., Sept. 2 – Sun., Sept. 4 this year will satisfy more than just your musical curiosity, as there's interesting art at every corner.
If you're a rocker, you'll love Riot Fest
If you agree that nothing says, "music festival" like a mosh pit, then you'll feel just right at Riot Fest. The fest takes place in Denver, Colorado; Chicago, Illinois; and Toronto, Ontario, and last year's lineups included System of a Down, No Doubt, and Wu-Tang Clan. In addition to head banging music, the Riot Fest experience includes carnival rides and sideshow performers. This year's fest will take place on Fri., Sept. 2 through Sun., Sept. 4 in Denver and Fri., Sept. 16 through Sun., Sept. 18 in Chicago.
If you're big-hearted, you'll love Austin City Limits
If you love music and making the world a better place, you might have met your match with Austin City Limits. In addition to two weekends of 130 live music acts on eight different stages, ACL features ACL Cares. This section of the festival supports positive causes by encouraging festival goers and get involved and help improve and save lives. Last year's festival supported the causes of foundations such as The Nature Conservancy, MusiCares and Love Hope Strength. Last year's festival also featured headliners Drake, Foo Fighters, Florence + The Machine, The Weeknd and Disclosure, among many others. This year's festival will take place at Zilker Park in Austin, Texas on Fri., Sept. 30 – Sun., Oct. 2 and Fri., Oct. 7 – Sun., Oct. 9, 2016. The lineup will be announced soon.
If you're a city girl, you'll love CMJ Music Marathon
If maneuvering the streets of New York to find more than 80 clubs, bars and theaters for five days doesn't sound intimidating to you, then check out CMJ Music Marathon. The event takes place in October and features musical artists of all genres and levels of popularity. If you want to fall in love with a new and growing artist, or if you want to fan-girl out to a long time favorite band, you can do so with CMJ Music Marathon. Last year's lineup featured Glass Animals and BØRNS among hundreds of others.
If you're mystical, you'll love Voodoo Music + Arts Experience
Maybe a little more than just a festival, Voodoo Music + Arts Experience blends music, art, community and cuisines in New Orleans, Louisiana. Last year's Voodoo lineup featured Ozzy Osbourne, Zac Brown Band, and Jack U. This year, the ritual is set to take place on Fri., Oct. 28 through Sun., Oct 30. As Voodoo says, they attract mystics, madmen, femme fatales, gods, goddesses and music lovers of all kinds under one collective consciousness, so if this sounds like the place for you, check out The Ritual.
If you're into current events/tech, you'll love SXSW
Are you the friend always telling everyone else about what just happened in the news? Or which new movie promises to be biggest in the box office? Or which upcoming album is anticipated to be the most fire? Well South By Southwest probably isn't news to you. And you probably already know that's where you belong. Located in Austin, Texas, SXSW includes the latest in interactive, film and music experiences. Last year's South By took place in mid-March and hosted performances by many artists including A$AP Ferg, Santigold and Har Mar Superstar.
If you're electric (and love to party), you'll love Ultra Music Festival
Yeah, that's a pun. Every year, Ultra drenches Miami, Florida with the biggest music in the electronic scene. Earlier this year, Afrojack, Avicii, Caribou and many more artists performed to massive, amplified crowds. Next year's festival is planned to take place on Fri., March 24 through Sun., March 26, in case you can't wait to start planning your trip and dance moves for when the beat drops.
image via alanna martine