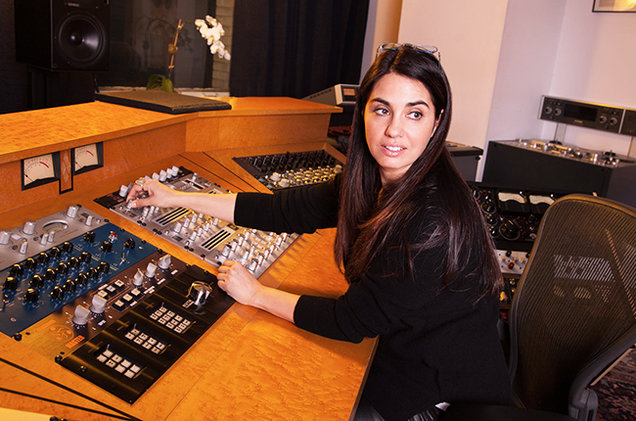 Each year, I watch the Grammy's and try to guess who's going to get which award. I watch in anticipation as artist after artist and their talented teams get up and accept their grammy's.
But every year, I can't help but wonder, Where are the women at?
Now I'm not talking about artists. Taylor Swift, Beyonce, and Adele are just a few of the strong and powerful women leading the frontline of the music industry, paving the way for female artists to follow after and continue to make their mark in the world while having a hand in their own music production. But what about the people behind the scenes and the audio boards? I'm staring at the teams of producers, audio engineers, sound technicians, and everyone else credited for the production of these amazing artists, and I can't help but notice that I don't see any women among the teams.
Since 1974, only six women have been nominated for producer of the year, and less than 5% of music producers are female.
In a male dominated industry, women often get overlooked for their amazing accomplishments, and that rings true for women behind the scenes in the music industry. Here are just 5 of the many amazing female music producers you never knew existed.
1.Marcella Araica
Marcella has Mixed and recorded acts such as Brittney Spears, Duran Duran, Timbaland, Mariah Carey, and many others.
2. Linda Perry
Founder of two recording labels with a recent induction into the songwriters hall of fame, Perry has composed and produced songs for Gwen Stefani, Cristina Aguilera, Adam Lambert, and many others.
3. Sylvia Robinson
Record label executive and founder of Sugar Hill Records, Robinson is the genius behind "Rapper's Delight" and is thought to be the mother of hip-hop.
4. Emily Lazar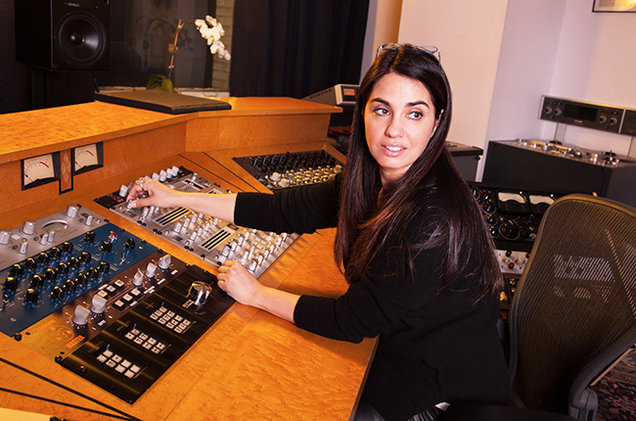 A grammy nominated mastering engineer, Lazar has worked on over 2,000 albums with artists such as David Bowie, The Shins, Destiny's Child, Vampire Weekend,  and John Mayer,  just to name a few.
5. Trina Shoemaker
The first woman to win the grammy award for best-engineered album, Shoemaker has worked on albums for both The Dixie Chicks and Sheryl Crow.