Have you ever wondered why you always buy the same pieces of clothing? Or why you're so obsessed with hats or white button downs? Well, your zodiac sign could be the culprit.
Whether you're a die-hard believer who checks your horoscope daily, or a skeptic who giggles over astrology conversations, there are often traits that align with our signs that seem to be undeniably accurate. When it comes to fashion, zodiac signs can reveal what styles you're most attracted to and what pieces you gravitate towards while shopping. Read along and discover the lala's 12 zodiac sign fashion profiles—and even get a few tips on how to play into and amplify your sign's style.
AQUARIUS (JAN. 20- FEB. 18)
The Aquarius girl, a progressive and original being, is known to wear the most unique outfit in the room. From vintage shops to small, unknown brands, the Aquarius searches for pieces that are both beautiful and different.
Shopping suggestions: An Aquarius can majorly score with online shopping—it's an easy platform to search and discover a variety of unique finds!
PISCES (FEB. 19- MARCH 20)
Pisces find themselves in clothes that are romantic. While a Pisces girl is artistic, she can also veer on the fearful side. Pisces even out their artistic flare and reserved mentality with soft, feminine articles of clothing.
Shopping suggestion: Pisces gravitate towards soft, pretty prints—search for a subtle floral on a silk maxi dress.
ARIES (MARCH 21- APRIL 19)
Aries are cool and confident. Creatures of comfort, Aries go for clothes that are easy and fuss-free.
Shopping suggestion: Aries should take advantage of this season's trend of 'loungewear.' The Aries girl should be sporting silk camisoles and slip dresses all summer long.
TAURUS (APRIL 20 – MAY 20)
The Taurus girl likes to reflect her practicality in her style. As a reliable and down-to-earth sign, the Taurus doesn't like to come off as too flashy or over-done. Instead, Taurus's gravitate towards classics—think staple pieces like white button downs and killer jeans.
Shopping Suggestion: The Taurus should be careful when considering purchasing a bold color, as neutrals and solids are easier for her to incorporate long-term.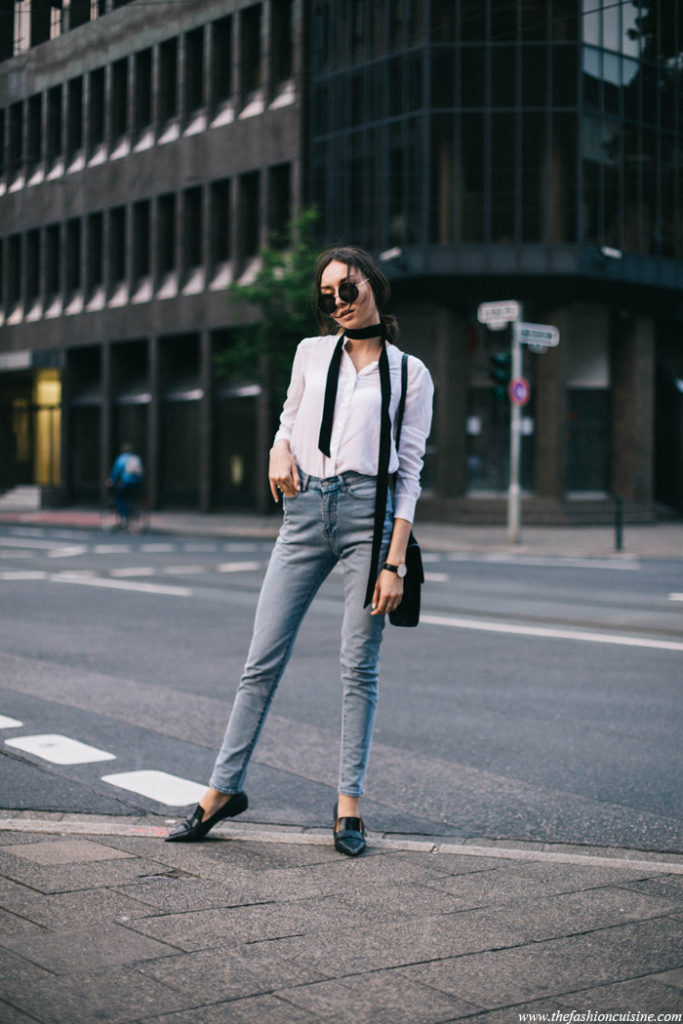 GEMINI (MAY 21- JUNE 20)
The ever-curious Gemini is experimental when it comes to fashion. Gemini girls like to wear an eclectic assortment of garments—like one-of-a-kind vintage pieces.
Shopping suggestion: While the Gemini is always attracted to the most unusual item in the store, she shouldn't forget to purchase a few basics to pair back to those fun pieces.
CANCER (JUNE 21- JULY 22)
One of the best (and sometimes worst) qualities of a Cancer is her emotional side. When it comes to fashion, however, this emotion is definitely a positive. Cancers gravitate towards striking garments that earn double-takes.
Shopping suggestion: The Cancer girl can create a statement with maxi dresses with high slits or unique cut-outs.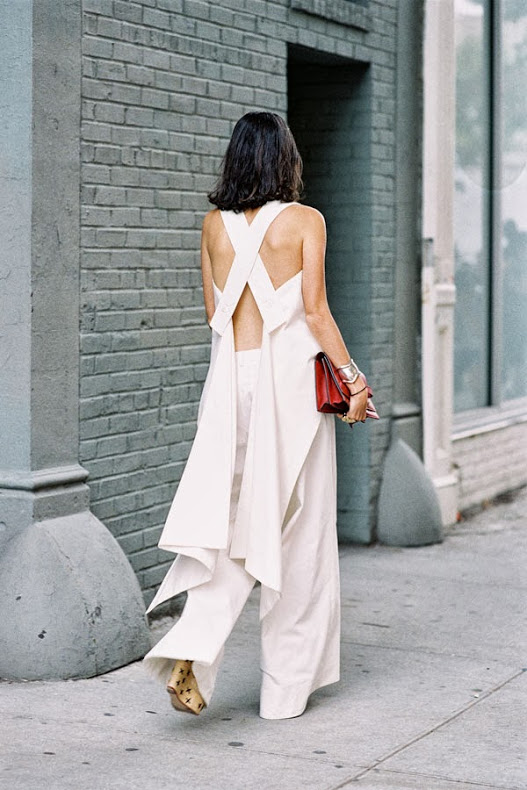 LEO (JULY 23- AUGUST 22)
The warm-hearted Leo holds a sweet and cheerful wardrobe. Creative by nature, the Leo girl thinks outside of the box when it comes to fashion. A Leo will wear something you've never seen before, but she will style it in a fun yet subtle manner.
Shopping suggestion: Leo's should play into the bandana/neck tie trend! These little scarves are a perfect way to create a cheerful and fun look.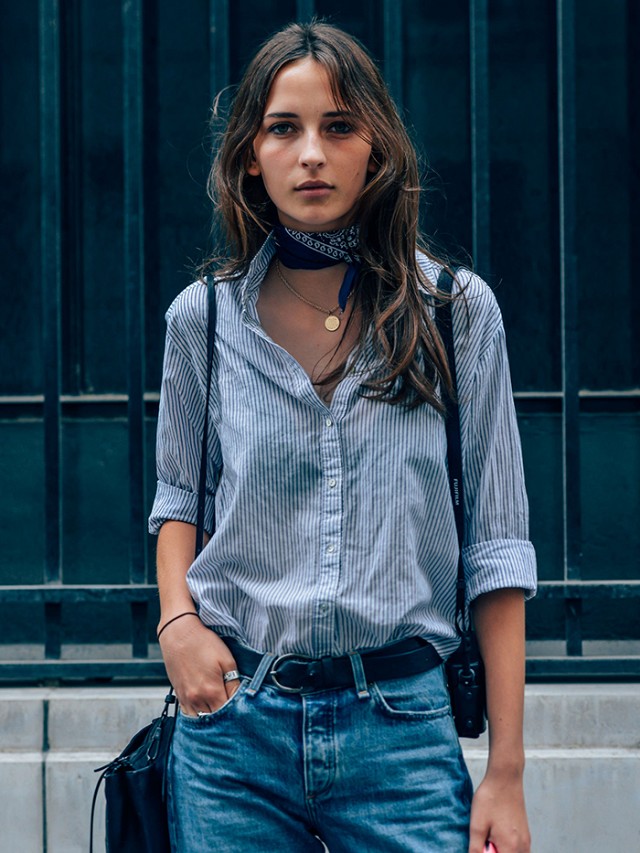 VIRGO (AUG. 23- SEPT. 22)
The fashion sense of a Virgo is classic, practical, and modest. Virgos don't like to take center-stage and their fashion sense results in a toned-down, but put-together appearance.
Shopping suggestion: The Virgo girl should invest in a few high-quality basics—like silk button downs and nice pants or skirts.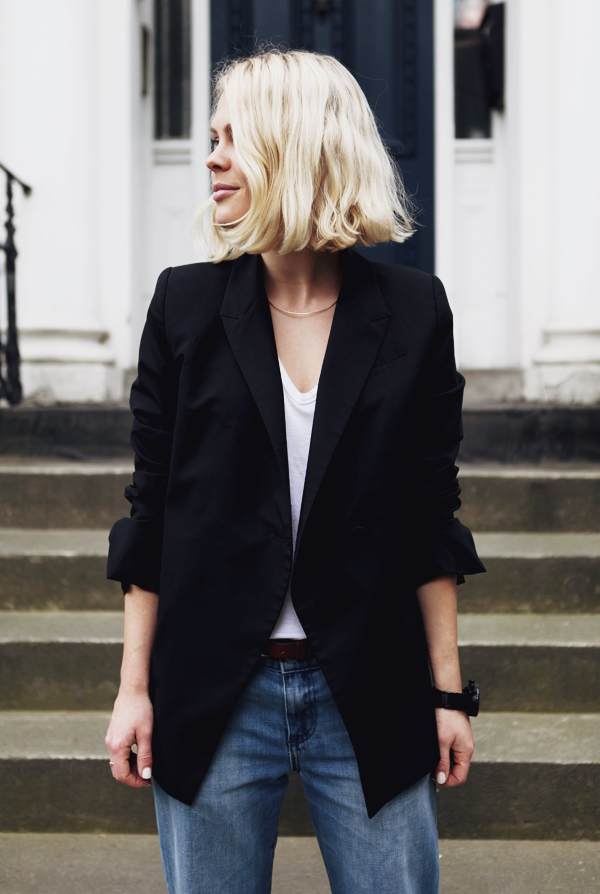 LIBRA (SEPT. 23 – OCT. 22)
Libra girls are known for being balanced—and when it comes to fashion, they're no different. The style of a Libra incorporates high and low fashion, bold and soft colors, and sexy and modest silhouettes. With this balance, Libras end up wearing quite the variety of looks—always keeping their audience guessing.
Shopping tip: Since the Libra girl likes a bit of everything, try planning out what specific pieces your closet is missing before hitting the mall—that way you won't try to purchase something simply because you like it.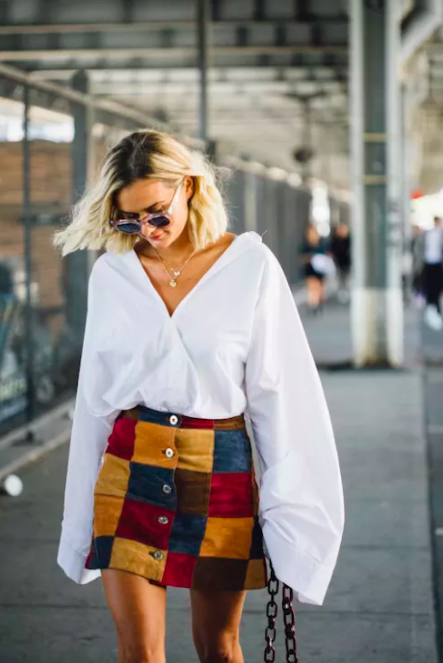 SCORPIO (OCT. 23- NOV. 21)
The Scorpio is decisive in her style—she likes what she likes. This determination leads her style to be consistent and put-together. She'll never keep you waiting with a million outfit changes, she'll stick to her go-to outfits.
Shopping suggestion: The determination found so strongly in the Scorpio makes for an excellent sale shopper—don't be afraid to seek out sample sales and other sale events in your area.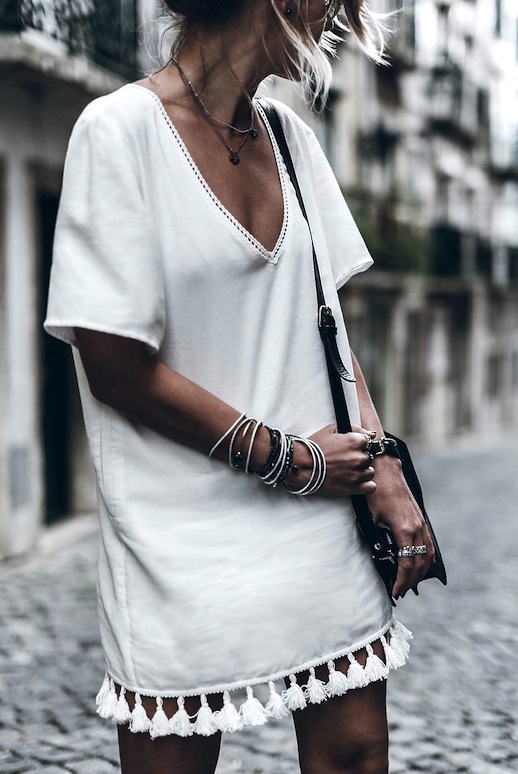 SAGITTARIUS (NOV. 22-DEC. 21)
The Sagittarius is the ultimate traveler, always seeking her next adventure or destination. That being said, Sagittarius girls typically sport a boho style. She enjoys something that she can throw in her suitcase on a whim, but that also reminds her of her journeys while she's at home.
Shopping suggestion: The Sagittarius shouldn't shy away from prints, patterns, and colors—anything goes!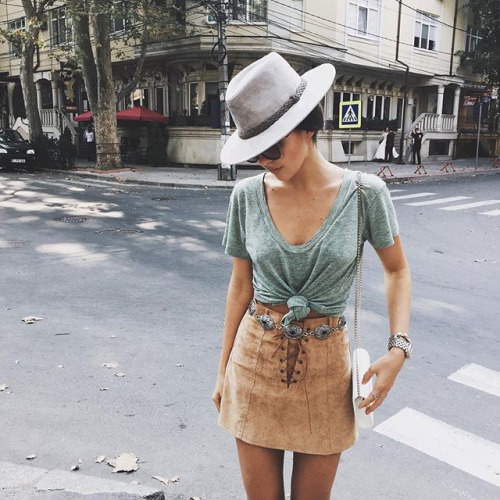 CAPRICORN (DEC. 22- JAN. 19)                
The Capricorn girl is known for her seriousness. Although set in her serious ways, the Capricorn still knows how to strut her style. Capricorns are known for sophistication and class in their looks—from well-tailored pieces to amazing basics like cashmere sweaters.
Shopping suggestion: While the Capricorn might automatically reach for high-end staple pieces, a trip to a thrift store could result in a few classic garments for your everyday wardrobe.