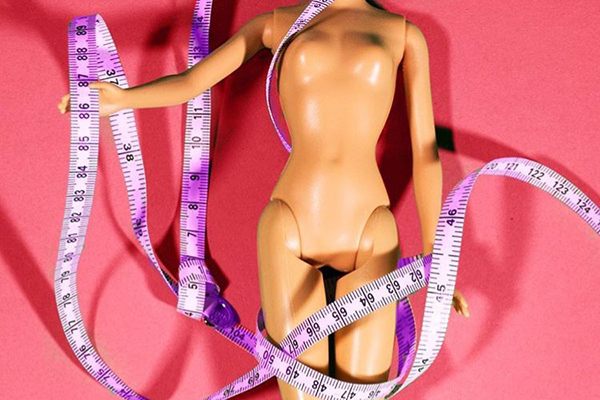 It's 2018, and yet we are still dealing with body shaming. Although celebrities are constantly being scrutinized, these 5 celebrities have immediately shut down body shaming, giving us some much needed clarity on body positivity.
Lili Reinhart and Camila Mendes
Recently, Lili Reinhart and Camila Mendes took to Instagram to express their outrage on the use of photoshop on their cover shoots. Comparing their untouched US Cosmopolitan cover to a photoshopped picture in the Philippines Cosmopolitan, both actresses' waists were noticeably thinner. Camila, who has been very honest about body positivity on social media, spoke about the struggle with the media on body positivity: "It's an everyday battle sometimes. And to see our bodies become so distorted in an editing process is a perfect example of the obstacles we have yet to overcome." Lili echoed Camila's sentiments, noting the two had worked hard to be proud of their bodies. 
"It's sad that you felt our bodies needed to be slimmed down.
But Camila and I are fucking beautiful. As is. And you can't 'fix' us." – Lili Reinhart
Selena Gomez
Selena Gomez also immediately shut down the media shaming her physical scars. Pictures surfaced with Selena lounging on a boat with a scar, from a previous surgery, clearly visible. Selena posted a vintage compilation enjoying a boating trip with friends with a powerful caption. "The beauty myth – an obsession with physical perfection that traps modern woman in an endless cycle of hopelessness, self consciousness, and self hatred as she tries to fulfill society's impossible definition of flawless beauty."
"I choose to take care of myself because I want to, not to prove anyone." – Selena Gomez
Emma Stone
Emma Stone had an emotional response to comments from the media shaming her for looking "sick" or "too thin." She eloquently pointed out that body shaming is a continuous cycle. "I've been looking at myself in the mirror being mean to myself. I'm not sick. I eat sandwiches. I've shamed myself for it. We shame each other online. We're always too skinny or too fat or too tall or too short. They're just confirming this feeling I have about myself. I'm trying to figure my body out. It bothers me because I care so much about young girls."
"We're shaming each other and we're shaming ourselves, and it sucks." – Emma Stone
Hilary Duff
Childhood icon, Hilary Duff, spoke out about loving yourself and accepting your flaws after getting comments about gaining weight. She posted an Instagram picture of her on vacation in a bathing suit, holding her son. "Since websites and magazines love to share 'celeb flaws' – well I have them! My body has given me the greatest gift of my life: [my son] Luca, 5 years ago."
"Ladies, let's be proud of what we've got and stop wasting precious time in the day wishing we were different, better, and unflawed." – Hilary Duff
I immediately got goosebumps reading these quotes, which inspired a new level of self-love. These are celebrities that are looked up to and are considered the standard of beauty, being incredibly real and honest about their worth. They are refusing to be quiet, instead, standing up to unconventional beauty standards and body shaming. Although we still have a lot of work to do, as long we support each other, celebrate self-love, and shut down body shamers, we will rise above.
"So we cannot stop fighting. Our battle has only just begun. We are fucking powerful, beautiful and strong…we aren't going to hide behind photoshop to conform to beauty standards." – Lili Reinhart
Featured image via @CelinaNicoleArt