In a time where global news headlines and cover spreads are delivering chaotic, upsetting, and downright depressing news, here's a story of hope. For the first time ever in Olympic history, ten athletes will compete together on a team; no, not tied together by synonymous nationality or race but tied together by circumstance and by hope. Team refugee is comprised of ten Olympic athletes who all come from different countries and backgrounds but all have one thing in common: they are refugees who were forced to flee from their home country in time of war or crisis. The athletes come from Syria, South Sudan, the Democratic Republic of Congo, and Ethiopia.
This huge decision made by the International Olympic Committee (IOC) represents their acknowledgment of the global refugee crisis and shines a light, hopefully, bright enough for all the world to see, on such a pressing issue. Most importantly, Team Refugee represents hope. IOC President Thomas Bach commented, "By welcoming the team of Refugee Olympic Athletes to the Olympic Games Rio 2016, we want to send a message of hope for all refugees in our world…They will have a home together with all the other 11,000 athletes from 206 National Olympic Committees in the Olympic Village."
The athletes will compete under the Olympic flag rather than a specific country's flag and the Olympic anthem will be used in place of a national anthem. Below are the incredible athletes and their even more incredible stories of triumph in the face of true adversity.
Yusra, at only eighteen years old, will be competing this summer at her first Olympic games. She escaped from Syria on an inflatable boat with her family, and halfway between Turkey and Greece, the boat's engine broke. Yusra, along with her sister and a friend, got into the water and were able to push the boat to safety which took about 3 hours. Once in Greece, Yusra, and her family still had to make a 29 day trip to Germany where the swimmer currently trains. She represents that Lala girl power we all strive for: "I want to show everyone that, after the pain, after the storm, comes calm days." She will be competing in the 200-meter event at Rio.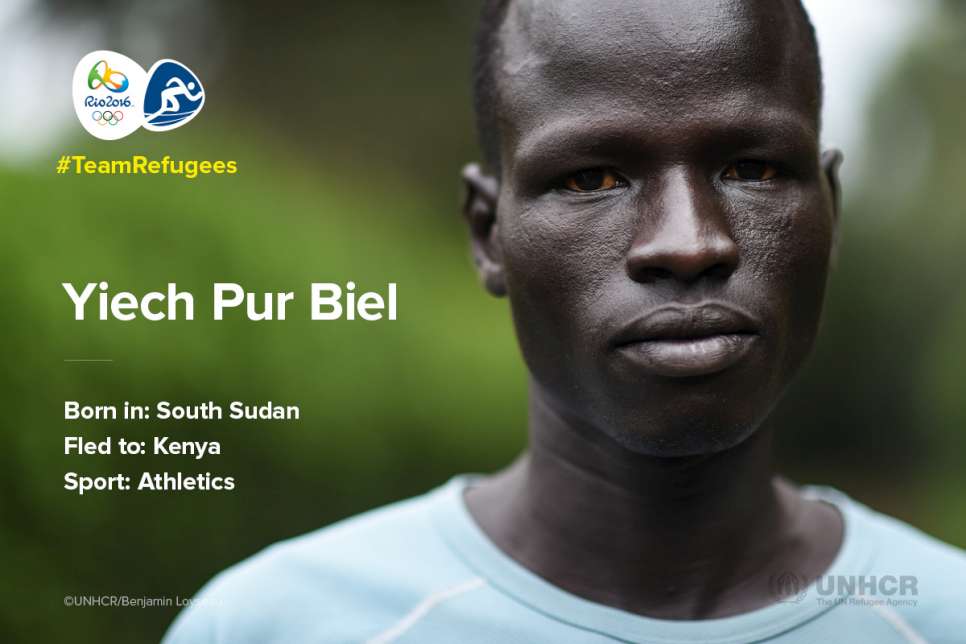 Yiech fled fighting in his home country in 2005 for a refugee camp in Northern Kenya. He played team sports but later found running to be his passion. At age 21, he has only been seriously running for about a year. He describes the challenges of training at the refugee camp where it is constantly sweltering, there is no gym, and a runner is lucky to even have shoes. But Yiech is absolutely motivated for the Rio Olympics: "I can show to my fellow refugees that they have a chance and a hope in life. Through education, but also in running, you can change the world." He will be competing in the 800-meter come August.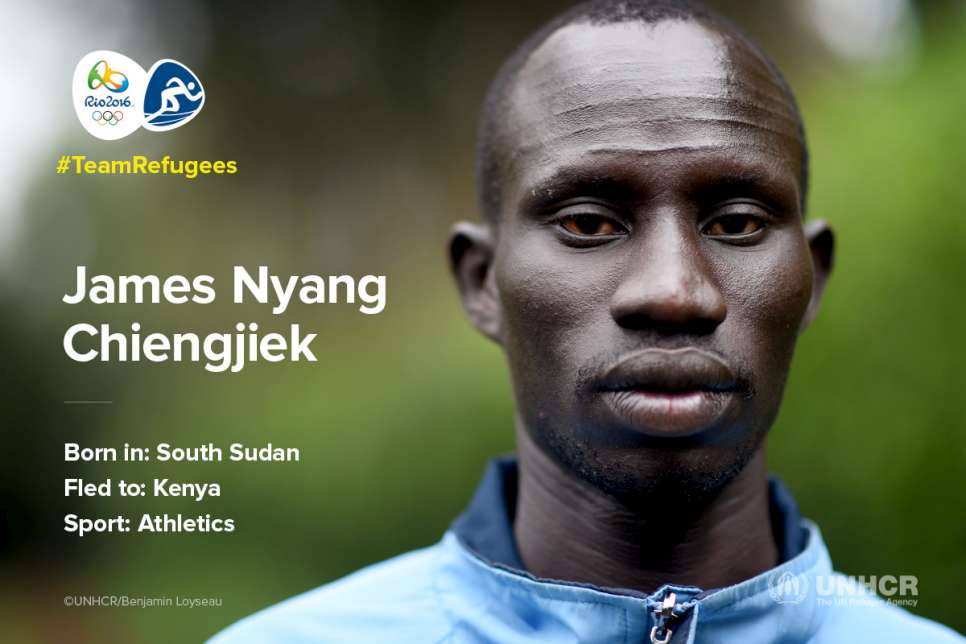 James fled Southern Sudan as a young boy during conflicts where rebels were trying to kidnap child soldiers. He found asylum in Kenya and, like Yiech, found his passion was running. He too faced difficulties training in the wrong shoes or no shoes at all. James believes that "if God gives you a talent, you have to use it" and hopes to instill hope in other refugees and other athletes when he competes in the 400 meter in Rio.

Paulo was a herder in South Sudan before fleeing to Kenya and taking part in athletics in the refugee camps there. He was forced to flee because of the ongoing conflicts in his home country. He now trains under Tegla Loroupe, a famous Kenyan runner, and is so happy to be competing in the 1500 meter in Rio. His goals: "If I perform well, I will use that to help support my family, and my people."

Yonas is a powerful runner who will be competing in the marathon (that's 26.2 miles!) in Rio. He has been training in Luxembourg where he's lived for about 5 years while supporting himself off a taxi driver's salary. Like the other refugees, he faced a hostile and dangerous environment in his homeland, Ethiopia. Last year he completed a marathon in an astonishing 2 hours and 17 minutes. "I think it will be the big message that refugees, young athletes, they can do their best" remarks Yonas.

People currently trains is Brazil. The war that ravaged the Congo in the early 2000's separated him from his family whom he still has not been reunited with. He came to Rio in 2013 to compete in the World Judo Championship and after arriving there requested asylum. He is now married and has a young son, but life in Brazil in a working class neighborhood is far from perfect. When he first arrived in Brazil, he found shelter sleeping on the floor of a run-down beauty salon. His wife is hopeful that through the Olympics, Popole may be able to find his siblings if they are still alive.
"This shows that the Olympic committee sees us, refugees, as human beings," says Popole. "My fight in the Olympics will be for all refugees, to give them faith in their dreams."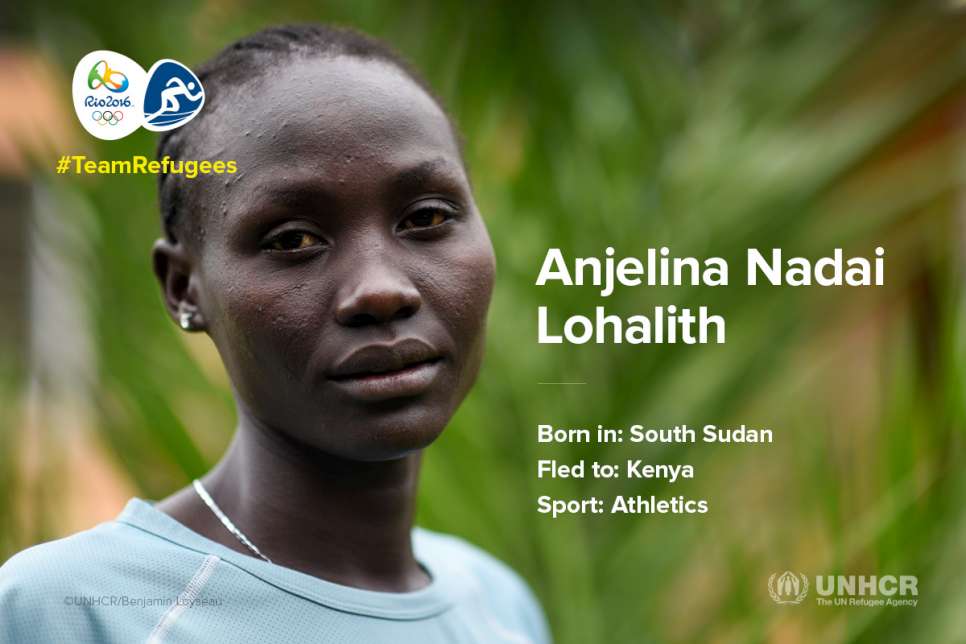 Anjelina is another refugee who was forced to flee from her home in South Sudan. She was just six years old at the time. Since then she has not seen her parents, but her main motivations for competing are to financially support her family if they are still alive. She has been training at a refugee camp in Northern Kenya where she realized how gifted she was as a runner. She'll be competing in the 1500 meter in Rio.

Rose has a remarkable story: she's barely been training for a year! She fled Southern Sudan at the age of ten, and it wasn't until recently that she found her talent for running at a Kenyan refugee camp. She will be competing in the 800-meter event in Rio, but she fears some obstacles (like the fact that she just started training professionally and in the correct shoes). Rose, like the other ten athletes, is a true inspiration: "I will be representing my people there at Rio, and maybe if I succeed I can come back and conduct a race that can promote peace, and bring people together."

Yolande, like Popole, competed in the 2013 World Judo Championship and stayed in Brazil thereafter. Also like Popole, she faced a hard transition moving to Brazil. She had to put training on hold when she first arrived in Brazil to work and find shelter. Se was separated from her family in 1998 during the conflict in Congo and is still unsure of their fate. Her Brazilian Coach, Geraldo Bernardes, who also coaches Popole, found the Congolese athletes highly trained but also highly aggressive. While competing in judo in the Democratic Republic of Congo, they would be punished in a cage if they did not win their match. Yolanda hopes to bring other refugees hope and, similar to Popole, maybe even locate her family.

Anis grew up in Aleppo and started seriously training in swimming at age 14. With the increasing amounts of kidnappings and bombing in Aleppo, his family sent him to Istanbul to live with a brother. He later found asylum in Belgium where he trains with former Olympic swimmer, Carrie Verbauwen. "With the energy I have, I am sure I can achieve the best achievements and bring the best results", says Anis. His drive and determination are awe-inspiring.
In a time of injustice and devastation in this world, these ten athletes are true beacons of light, and the IOC's inclusion of refugees in the Olympics is a huge step in the right direction. (Click on the athletes' names to watch a quick video clip of their Olympic journey beginning!)
As if the Olympic Games weren't already inspiring…