If you're a coffee aficionado and a resident wanderluster, pack your bags and start planning your trip to some of the greatest coffee shops in South America.
1. Arabica Espresso Bar – Lima, Peru
What makes it special: This is considered a favorite of locals where people can stop in for a quick drink or take an extended break from all their touring. All of the coffee is fair trade, sourced directly from farms around Peru and a variety of brewing techniques are used, including pour over, chemex, siphon, and French press. The walls are lined with local art and the tables are covered in subway maps, giving visitors plenty to look at while sipping on their coffees.
What to order: Classic Latté with a slice of carrot cake
---

2. Café Cultor – Bogotá, Colombia
What makes it special: This unique café is made out of a recycled shipping container and has some of the best coffee in the area, winning multiple barista and roasting awards in Colombia. It's also located in Zone G, which is where a number of eateries are located in Bogota, so after enjoying a gourmet meal, this is a great place to stop.
What to order: Cappuccino and a fresh muffin
---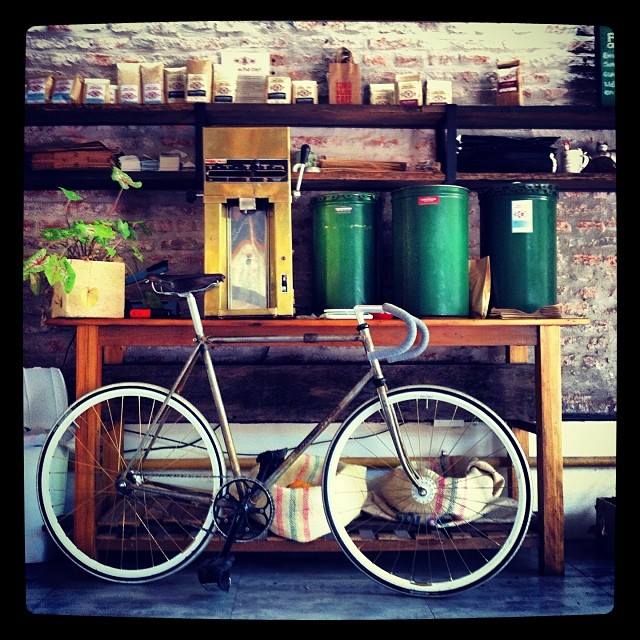 3. Full City Coffee House – Buenos Aires, Argentina
What makes it special: Serving high-quality Colombian coffee, Full City Coffee House has established itself as one of the best shops in Buenos Aires. This shop also has a unique twist; it serves burgers and other food items, as well. This is their perfect place for a quick pick me up or a full meal. This shop also holds workshops and classes to educate its patrons about coffee preparation techniques.
What to order: Flat white and an Arepa Full City
---

4. Colmado Coffee & Bakery – Santiago, Chile
What makes it special: This specialty coffee shop provides high quality brews with great food, as well as craft beers and spirits. If you're going in looking for a coffee, the baristas will do their best to find the coffee that best fits the taste and the needs of each customer, creating a unique and individual coffee experience. On top of the quality coffee, Colmado, which means "full" in English lives up to its name, providing numerous options for a quick bite or a large meal, including vegan and vegetarian options.
What to order: Cold Brew coffee and a vegan brownie
---

5. Café Brasilero – Monevideo, Uruguay
What makes it special: Café Brasilero is a modern café in a historic location. The café has been around since 1877 and, while they have updated their menu since then, the original charm and style has not been lost. The ambiance is relaxed, so you will not go in here and feel rushed to leave, but instead can choose to sit back and enjoy the food, coffee, and company.
What to order: Cortado and a Dulce de Leche pancake