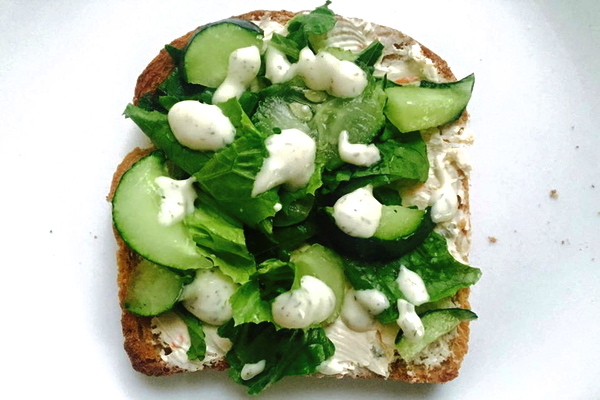 From the gym to the classroom (and an internship in between!), students spend their early hours running around campus instead of making time to grab breakfast.
But us college kids need some morning fuel — how else can we make it to the library and 50 cent draft night all in one day?
This is where the magic of toast comes in.
Toast is a college girl's lifesaver. Quick and easy, toast makes having a warm breakfast each morning literally as simple as pushing a button.
And just when you thought toast for breakfast was a little boring (how many times in a row can a person eat same 'ol avocado toast, amiright?) , the Lala swoops in with five different ways to spice up the ultimate breakfast staple in under 5 minutes.
Pop some bread in the toaster and try out a new slice of toast every day this week.
Start With: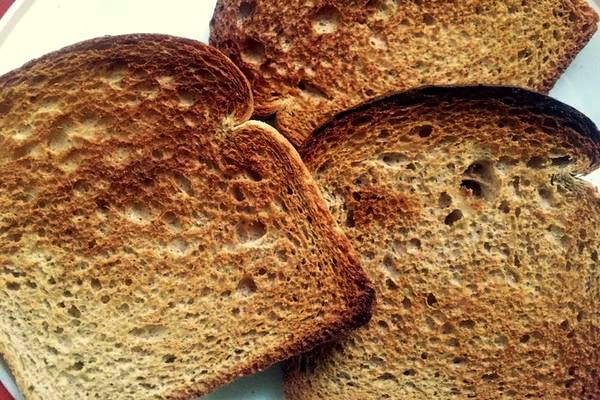 Your standard slice of toasted bread!
Then head to the fridge and grab the necessary ingredients to create your desired slice.
The Greek Salad Slice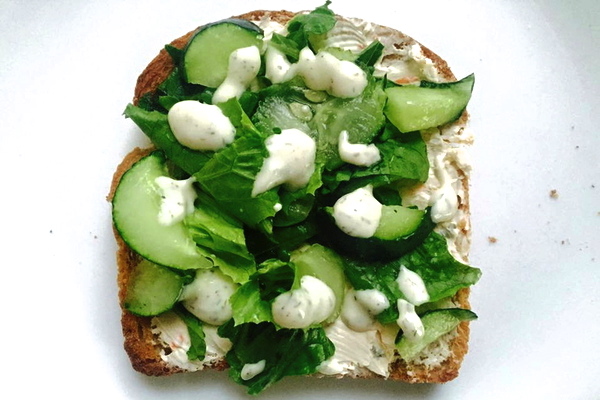 Ingredients:
Vegetable Cream Cheese
Lettuce
Cucumber
Greek Salad Dressing
Who says toast can't be healthy? Turn your breakfast into a salad.
Smear veggie cream cheese across the toast. Add pieces of lettuce and diced cucumbers, then top with little blobs of yogurt and dill-based Greek salad dressing.
The Blueberry Pancake Slice

Ingredients:
Plain Cream Cheese
Blueberries
Bacon Bits
Maple Syrup
Busy college girls simply don't have the time to whip out a stack of flapjacks on a weekday morning. This version has the best flavors of a pancake …right on a piece of toast!
Spread plain cream cheese across the piece, then place blueberries on top. Sprinkle the slice with bacon bits. Finish with a maple syrup drizzle.
The Nutty Hummus Slice
Ingredients:
Hummus
Pine Nuts
Red Pepper Flakes
Cooked Chickpeas
Lettuce
Some people may think that chowing down on some chickpeas in the morning is a little weird, but you know what is nuts? Passing up on this nut + hummus slice.
Spread your favorite brand of hummus across your toast. Create a mound of cooked chickpeas in the center of the slice, then sprinkle pine nuts and red pepper flakes. Frame the mix with pieces of lettuce.
The Strawberry Cereal Slice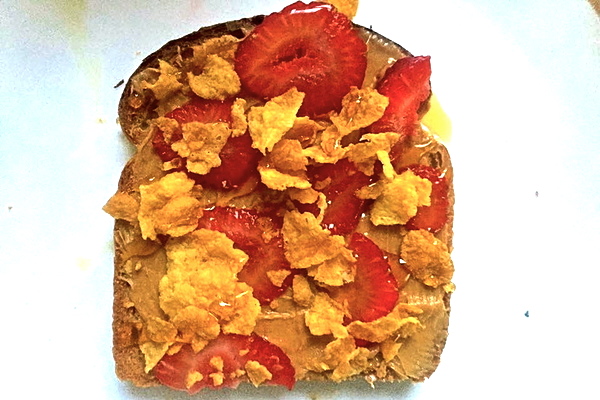 Ingredients:
Peanut Butter
Strawberries
Dry Cereal
Honey
Forget the bowl and milk. Turn your favorite breakfast cereal into a piece of toast.
Cover the toast with peanut butter. Place diced strawberries on the slice, then add dry cereal of your choice. Complete your cereal masterpiece with a drizzle of honey.
The Pasta Slice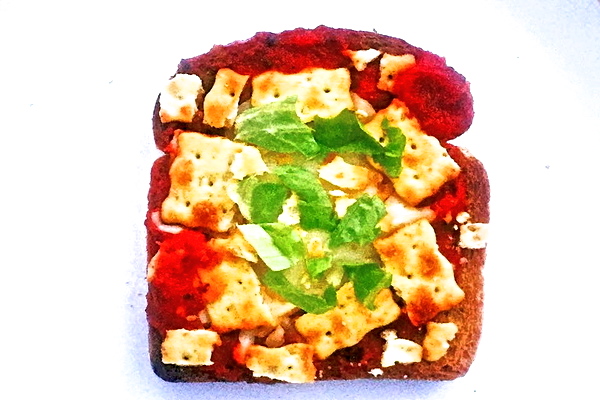 Ingredients:
Tomato Pasta Sauce
Shredded Mozzarella Cheese
Garlic Crackers or Pasta Chips
Greens
Didn't know that you could turn your standard piece of toast into a slice of pasta heaven? Well, prego!
Spoon a little pasta sauce onto your piece of toast. Sprinkle a handful of shredded mozzarella cheese in the center, then pop the slice into the microwave. Heat the toast for about 30 seconds until the cheese melts, then top the slice with pieces of garlic-flavored crackers or pasta chips. Add some greens for a healthy veggie kick (pieces of roman lettuce or basil taste best!).
After trying out a slice (or five!), you'll be ready to officially add toast to your morning routine this semester.