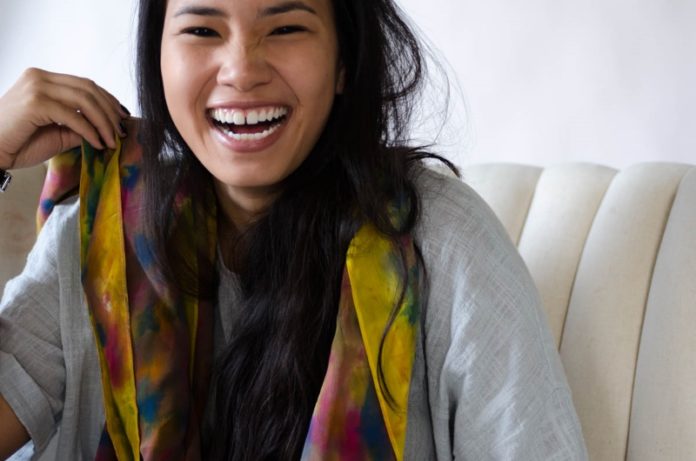 The United States is receiving a high influx of refugees due to crises around the world. While we are happy to open our doors to these newly relocated groups, we know that the battle for them does not stop there. Once refugees arrive in America, an onslaught of challenges and difficulties arise that we all feel powerless to tackle. How do they acclimate? How do they support themselves?
Last year, we talked ways to help support the Syrian refugee crisis, but now we are talking ways to help refugees of all different origins and backgrounds– it isn't through time, and it isn't through direct donations, but it is through shopping.
As women, we control the largest portion of consumer dollars worldwide, in other words, we like to shop. And each time we make a purchase, we make a vote for the type of world, business and style of consumerism we support. The best type of consumerism, is socially responsible consumerism and organizations such as Loom Chicago are just the places we look for. We chatted with Loom Chicago's Alexandra Sundet on the organization and the importance of helping refugees.
the Lala: How prevalent is the refugee issue today?
Allie: Refugees and displaced people are a huge global concern of today. We are seeing more and more attention paid to this crisis in the news and from politicians. While this can be considered a good thing, people's views can be polarized on the issue of accepting refugees into their country and how to help them when they arrive. However, in fiscal year 2016, the United States will admit 85,000 refugees from Near East and South Asia, Africa, Europe and Latin American and the Carribean. Of that number, at least 10,000 will be from Syria. So no matter your belief on the issue, refugee families are coming to the United States and will be your neighbors. It is up to us to gain understanding and insight into the events that even lead someone to gain refugee status and place that context around someone who is new in this country and is seeking a sense of home.
the Lala: What options are available to most refugees when they arrive in the U.S.?
Allie: Resettlement to a third country, such as the U.S., is only available to a small fraction of refugees. Upon arriving to the U.S., refugees have already undergone and intense screening process and now must work to rebuild their lives from traumatic circumstances. Refugees are seen as an extremely resilient population. Many, find work, attend school, start a business, etc. Refugees here will eventually obtain citizenship.
the Lala: How was Loom Chicago started? 
Allie: Loom Chicago was started three years ago by the Director of the Refugee Resettlement Program of Catholic Charities, Elma Kulovic. She herself was a refugee over 20 years ago and understands the challenges refugees face in the resettlement process. Loom was started to fill the need for community and a need for an additional source of income with the refugee women. Often times the resettlement process can feel very isolating and uncertain, but at Loom we try to provide a safe place where women can come together to create and connect with one another. In addition, we help to sell the items the women produce (handmade scarves, belts, earrings and other accessories) for an additional source of income for their families.
the Lala: Why is it important to help these refugees?
Allie: I can speak from a point of view in helping the refugees in the U.S. in that the process to obtain a green card, citizenship, employment, gain job training, learn English, etc. is a lengthy and overwhelming process. The goal in the resettlement process is for refugees to become self sufficient and I believe that happens when agencies and communities walk alongside someone to make it possible.
the Lala: Most people feel powerless to help refugees, but shopping from them is one way. How does buying products from refugees (such as through Loom) have such an impact?
Allie: Supporting ethical fashion brands who are transparent about their mission and practices is one way to channel your dollars into supporting a fair wage for an employee and creating an economy that cares about humanity.
the Lala: What are some of your favorite stories from working with Loom Chicago?
Allie: One of my favorite stories from working with Loom is about one of artisans from Bhutan. She lived in a refugee camp in Nepal for 19 years without access to education and job opportunities. She came to the U.S. with her three daughters and joined Loom about three years ago. You can just see her confidence and joy skyrocket when she is producing handmade products in a supportive community. She was able to gain new skills and confidence to secure a full time job to support her family even more.
the Lala: What are other ways people can help out with this issue?
Allie: There are many ways to help out with the refugee crisis. You can check your local refugee resettlement agencies and offer to volunteer. There are many ways to volunteer with them including adopting a family to share meals with and help a family feel more at home. Also, check where and how your clothes are being made. Who are you supporting with your dollars? Is your money appropriately being funneled back into the communities that made your clothing or not?
For more info on the refugee resettlement process, go here.