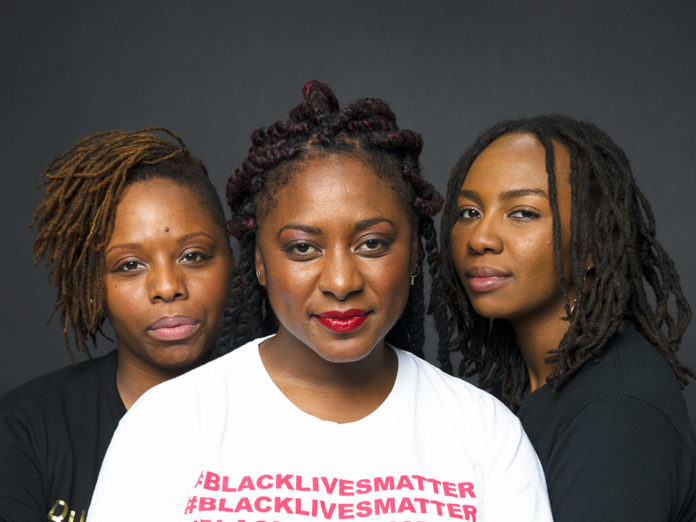 The historical movement of #BlackLivesMatter began when George Zimmerman, the shooter of 17-year-old Trayvon Martin, was put on trial, but was given an acquittal and not held countable for the crime he committed. #BlackLivesMatters is a call to action and response to the virulent anti-Black racism that permeates our society. The backbones of the #BlackLivesMatter movement was started by three bold black women who wanted to make a difference in their communities.
ALICIA GARZA
Alicia Garza founded the #BlackLivesMatters movement with her sisters Patrisse Cullors and Opal Patrisse.  Garza is an African American activist and editorial writer from Oakland, California. Garza's was been deeply involved in issues that are associated with health, student services, student rights, and rights for domestic workers, ending police brutality, and anti-racism and violence against transgenders and gender non-conforming people of color. Garza is credited with making the slogan after in the acquittal of George Zimmerman. In July 2013, Garza said the quote that would start a movement:
"Black people. I love you. I love us. Our lives matter, Black Lives Matter." –Alicia Garza
PATRISSE CULLORS
Patrisse Cullors  is a co-founder of the #BlackLivesMatter movement from Los Angeles, California. She is an artist, organizer, and freedom fighter. Cullors has received many awards for her activism and movement building. At 16 years old, she came out as queer and moved out of her home. She was named by the Los Angeles Times as a Civil Rights Leader of the 21st Century. She has delivered keynote speeches at colleges such as The University of Notre Dome, the University of Pennslyvania, and Cornell.
"I identify as an organizer versus an activist because I believe an organizer is the smallest unit that you build your team around. The organizer is the person who gets to press together and who builds new leaders, the person who helps to build and launch campaigns, and is the person who decides what the targets will be and how we're going to change this world."- Patrisse Cullors
OPAL TOMETI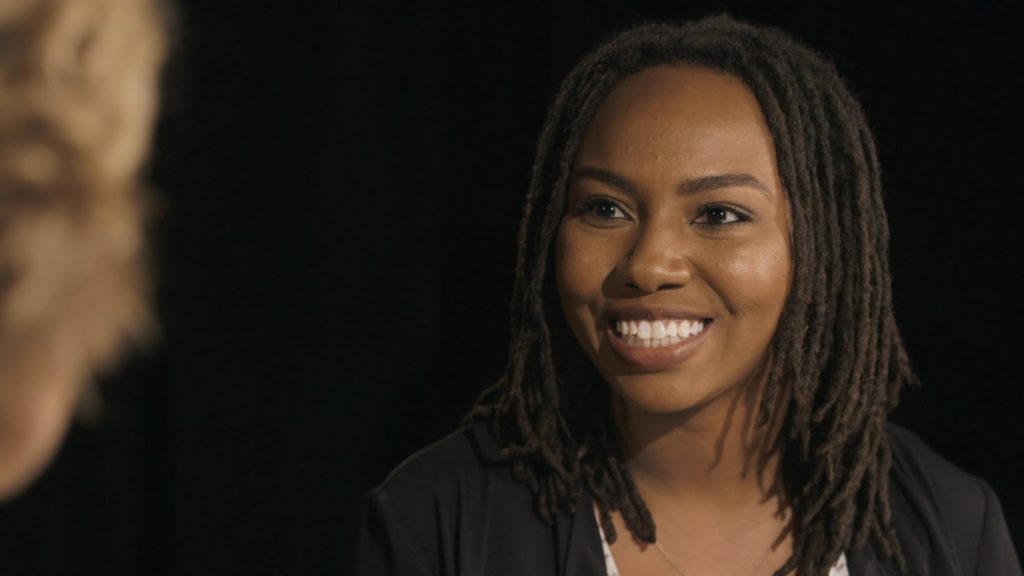 Opal Tometi is a Nigerian-American writer, strategist and community organizer that is based in New York. She is one of the co-founders of #BlackLivesMatter. Tometi is known for creating the online platforms and initiating the social media strategy for Black Lives Matter when it was in early development. She is currently working on the country's Black Organization for immigrant rights, Black Alliance for Just Immigration (BAJI). BAJI is a national organization that was founded in 2006 and its primary purpose is to further education and advocate immigrant rights and racial justice with African-American, Afro-Latino, and African and Carribean immigrant communities. She was awarded an honorary doctorate degree along with Garza and Cullors. She holds a Bachelor of Arts degree and a Master of Communications and Advocacy.
#BlackLivesMatter isn't just a moment, but a movement. Those who are in that movement are constantly doing something to help those involved in racial injustice and trying to create a society where those in the black community are not systematically and intentionally targeted for demise. These three women have started a movement that will be remembered in our history.