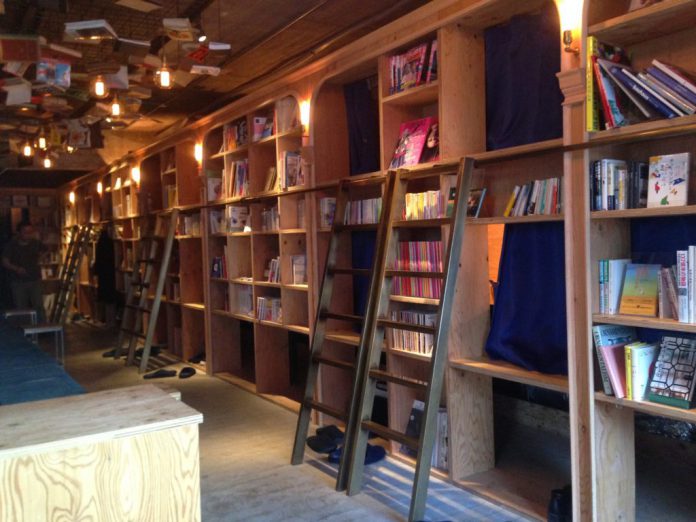 If you're a true travel junkie plus book nerd like me, you've probably experienced the unstoppable wanderlust inspired by the strange new hostel welcoming eclectic guests to Tokyo, Japan. I recently took a trip from my home base in China to see what all the buzz was about. Ladies, I was not disappointed.
A Ravenclaw's Paradise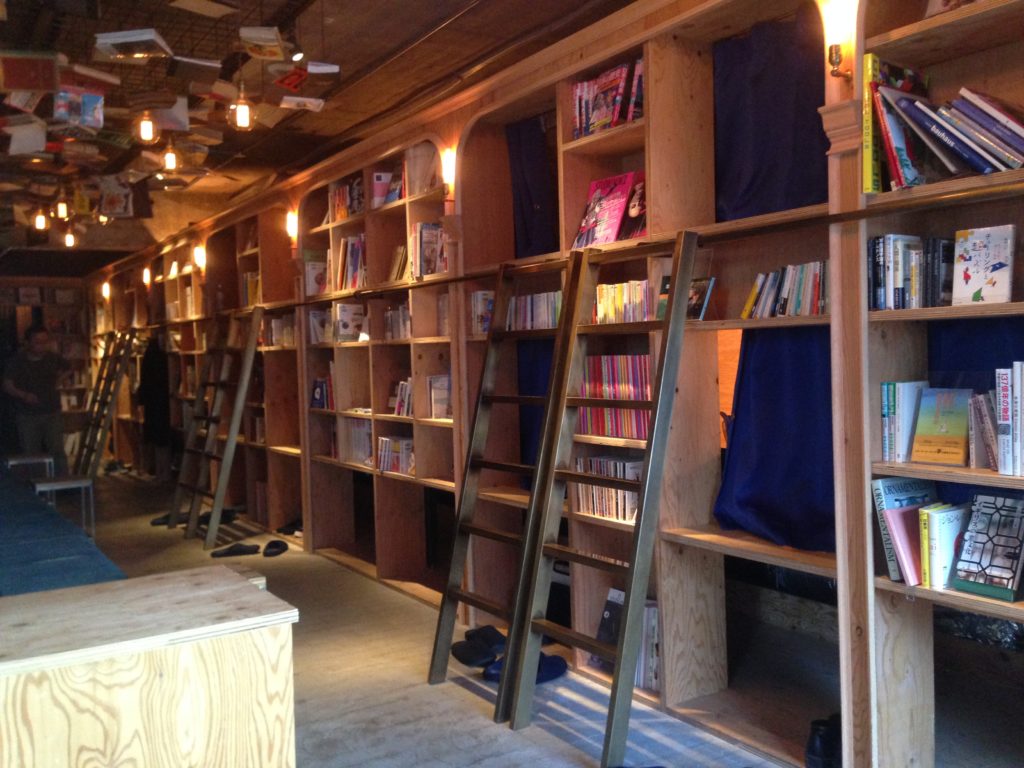 Book And Bed: Tokyo is a newly opened hostel in the Toshima district of Tokyo. The name is perfectly descriptive of what you'll see once you walk through the doors.
Building off of the Japanese concept of capsule hotels, Book and Bed offers cubbyhole style beds set within their Belle-approved bookcases. I'm normally not great in small confined spaces, but my book nook had plenty of wiggle room. Honestly, despite the size, I felt like a next level Disney princess the entire stay.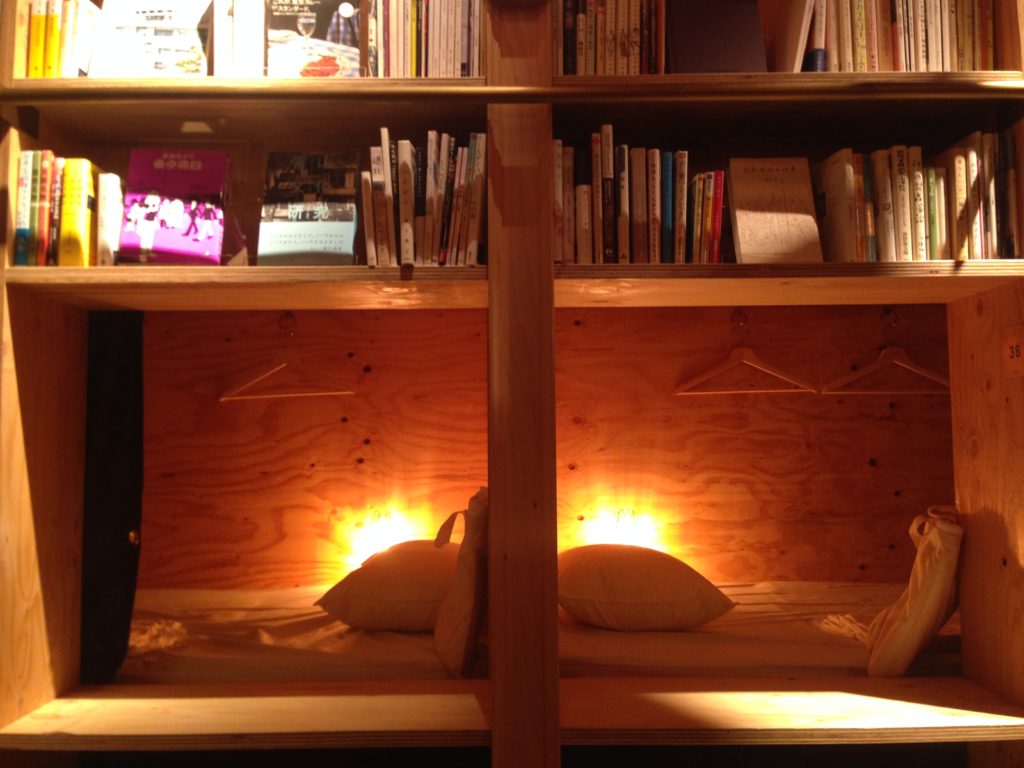 Shhhh! This is a Hostel! 
The atmosphere here was a gift for my senses. I found myself constantly having to adjust my noisy American volume to fit the perfect stillness. You'd think with someone just on the other side of such a thin wall you could hear every page turn, but the ambient sounds and respectful attitudes made me feel like I was reading and sleeping in a yoga studio. The vibes were that good.
It's Lit(erature) 
While many of the books you'll find on the shelves are in Japanese, I had no problem finding plenty of options in English. There's even an entire shelf of Tokyo guidebooks for the plan-as-you-go traveler. I was only staying one night so I tried to pick something I could finish quickly. Of course, I ended up staying awake well into the night to finish it. But so did everyone else which let me know I had found my people.
Inclusive And Diverse 
With such a hipster-approved look, you might expect Book And Bed to be somewhat of a millennial hub. While the house bar (yes, really), great music, and the fact that you can hit up three Pokéstops from your bed do attract a ton of young travelers, I was excited to see a broader demographic enjoying the bookish bliss.
I read about vulnerability surrounded by a group of young Korean girls on holiday and an older businessman reading poetry in his socks. After four days of rushing around the city trying to see it all, sitting quietly with a group of strangers was oddly centering.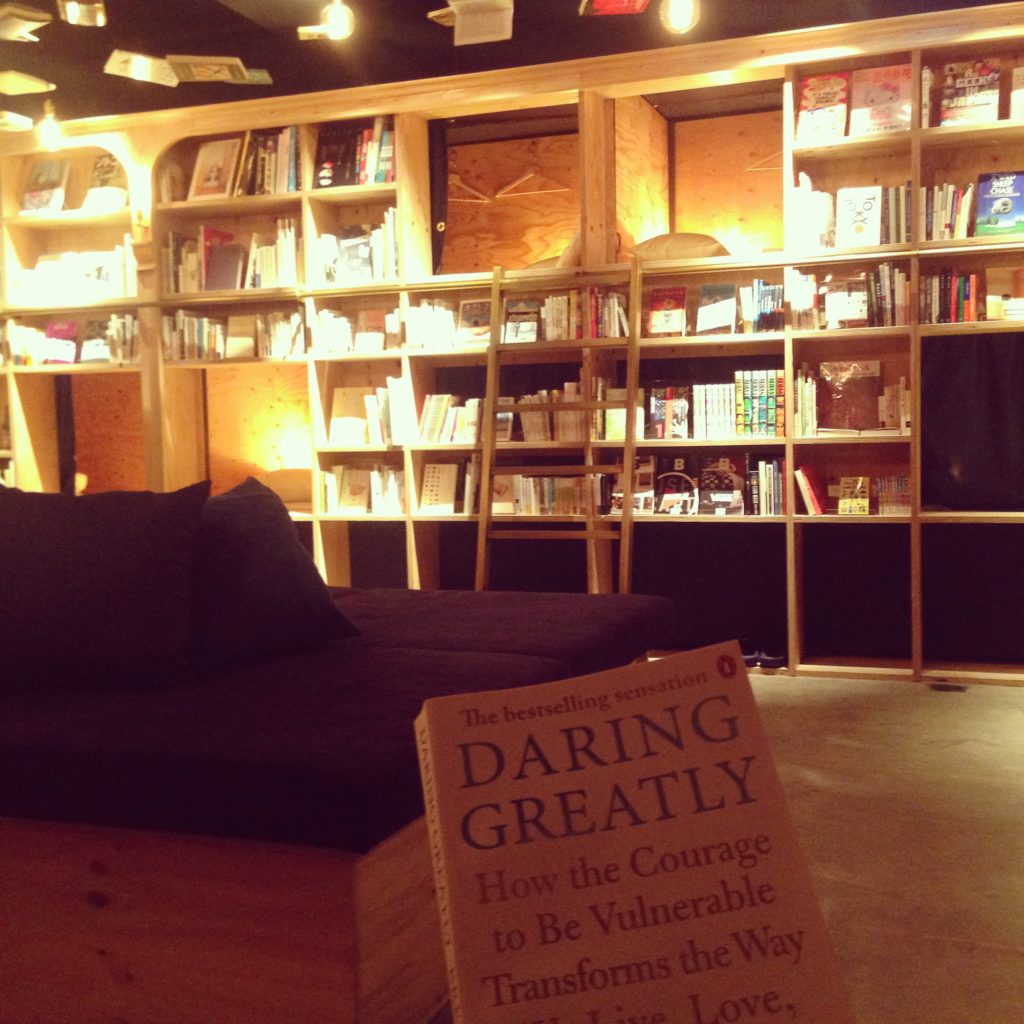 If You're Already Packing Your Bags…
I already told you my stay at Book And Bed lived up the hype, but why take my word for it. If you're going to be in Tokyo and you're looking for a unique place to get a great night's rest, you should really check it out. If you're not totally convinced yet, here are my last arguments for why you simply must visit:
It's located directly above a metro stop.
THERE'S A BAR INSIDE!
Japanese bathrooms are straight science fiction and these ones are clean as well.
Books.
Affordable and great location.