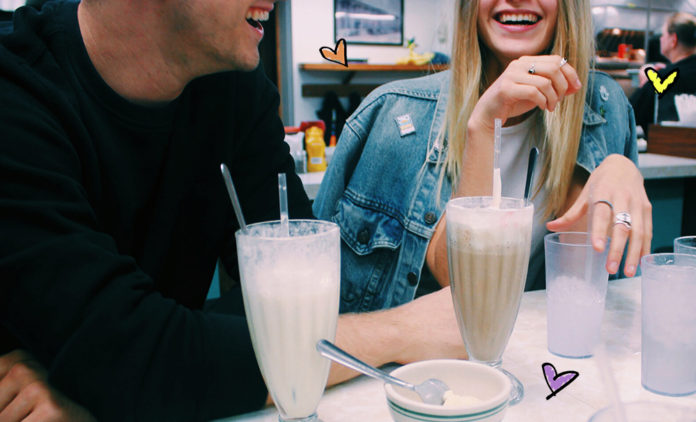 When I was a teenager, I thought no one would ever fall in love with me. I know that many teenagers think that, but I remember that my reasons weren't "Because I'm not pretty enough," or "Because my standards are too high." No, I was afraid that I'd be alone for my whole life because of my mental illness.
I actually suffer from two mental illnesses– anxiety and depression– but in high school, I was fairly convinced that any guy who wanted to date me was going to figure out that I wasn't like him, that I was "messed up," and would run away screaming. For the longest time, even after being asked out a few times, I blamed my mental illness for leaving me alone.
And then college came, and my perspective on the relationship between love and my mental illness began to change.
For one thing, when I came to college, I wasn't alone in my mental illness identity. My new friends were no strangers to the troubles of bad mental health, but they also weren't afraid of it. One of my closest friends in freshmen year told me about his anxiety and girlfriend in the same breath, and so I became a bit more hopeful about my situation.
Another thing that happened, that you've probably heard again and again, was that I started to be kind to myself. After all, how could I expect someone to love me and be there for me when my depression or anxiety took over when I wasn't even there for myself? Sure, some days I didn't like myself because of my mental illness, but I always tried to love myself, and so the me that I presented to the world and to potential partners changed.
I won't say that when I met my boyfriend, everything made sense and my mental illness was gone forever. That's simply not true, but I can say that it became easier to manage. I can also say that mental illness has in a way helped me with my love life, because I had to learn different ways of expressing love when I was attempting to love myself. I know how to sit quietly and just be there when someone is upset. I know a few different ways to pull someone out of a bad mood, or at least a way to keep going when life is bogging you down. I know how to be patient, and kind, and that's because of my mental illness.
My mental illness affects how I date, from what I consider an act of love to how I respond to conflict with my boyfriend. He knows that, and so he has learned how to negotiate with my bad days. He knows that there will be some days where I don't want to get out of bed, or that I'm too anxious to order my own food at a restaurant. He will answer a million questions of mine just so that I'm at ease before we go to a party together where I may not know anyone but him.
These are small things, but they are important to me because they show that yes, you can love someone with a mental illness.
I remember the first moment where I had complete hope in finding love for myself without mental illness holding me back. When I was first started talking to my boyfriend again (we actually had dated in high school, before he knew about my struggles with depression and anxiety), one of the first things I told him was that my mental illness was a major part of who I was, and that if he didn't think he could handle that, as a friend or a partner, that I would understand.
I remember seeing the little chat dots bubble and bounce as he dictated his response, my heart in my throat. I was waiting to be rejected, to be told that he couldn't handle that kind of baggage right now, to be told that it wasn't me, it was him (even though it'd totally be me). His answer was short, but it was perfect. He said, "I understand. I have depression too." With those six words, I knew that I wasn't alone.
When it comes to love, mental illness can make things difficult. But it shouldn't slow you down. Love is a powerful, crazy thing, and while it may not cure anything, it will ensure that you don't struggle alone.