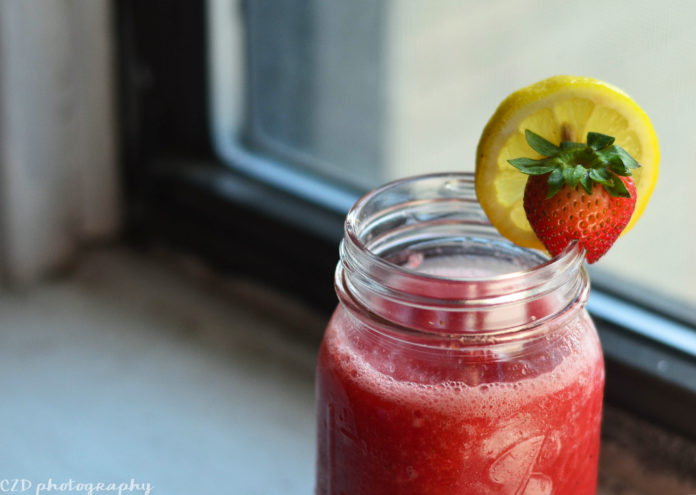 Is there anything better than drinking an ice cold lemonade on a hot summer day?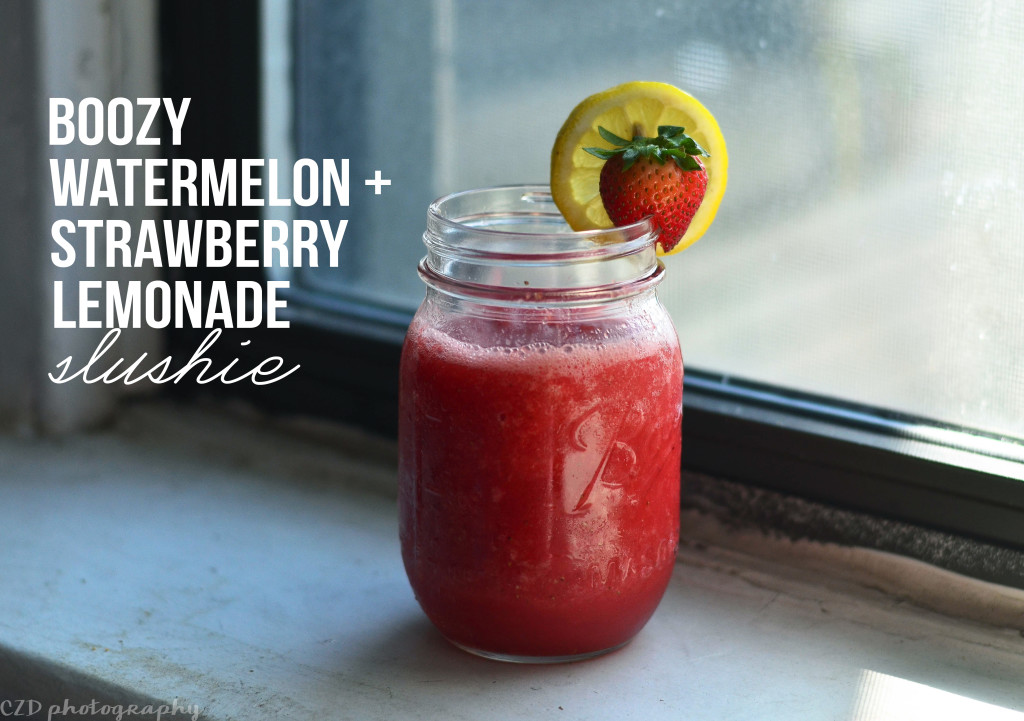 Yes. Drinking a boozy ice cold lemonade.
But why stop there? Slushies are a fun way to spice up drinks and they're super low-maintenance. Just blend your ingredients with ice and serve. Boom.
When I think of July 4th, I automatically think of having family cookouts with lots of fresh watermelon and strawberries. This boozy watermelon and strawberry lemonade slushie combines all of these festive things into one easy, refreshing, and delicious drink. It's perfect for July 4th and doesn't take long to throw together. If you're hosting a party, make it and impress all of your guests. This recipe makes about 1 serving (depending on the size of the cups you use), so adjust as necessary.
Serves 1 – 2
What You'll Need:
1 cup of chopped seedless watermelon
1 cup of chopped strawberries
2 cups of frozen lemonade cubes (see directions)
1 shot (or more if you want – hey, no one's judging!) of your choice of alcohol
blender
ice cube tray
Directions:
Pour regular lemonade (any kind is fine) into ice cube tray to fill all of the molds. Place tray in freezer for 1-2 hours or until frozen. Voila! Frozen lemonade cubes.
Put frozen lemonade cubes, watermelon, strawberries, and alcohol into blender. Blend until smooth. If it's too liquid-y, add more ice or pop in the freezer for a bit before serving.
Pour slushie into cup. Garnish if desired.
Sit back. Relax. Sip. Enjoy.
And there ya have it. A yummy, boozy slushie that's perfect for July 4th, the beach, or even a night in with your gals – any occasion, really!