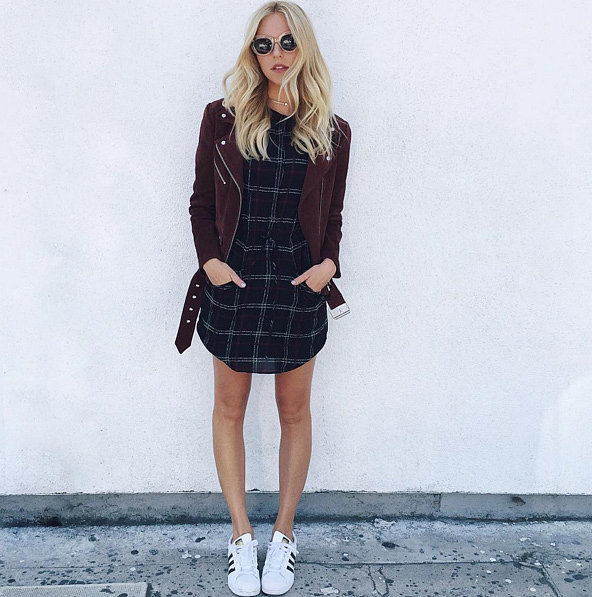 Fashion is one of the most dynamic and exciting means of self-expression. With so many variations and options in dressing, as well as ever-changing trends, fashion lovers are enabled to create a variety of looks and styles. While some girls can throw together a chic look in an effortless moment, others feel overwhelmed by the task of dressing fashionably. Not all appreciators of fashion create stylish ensembles with ease, but luckily, there are a few tricks that make a great outfit. Read on to discover the Lala's 7 ways to make your outfit instantly chic.
1: Wear a Leather Jacket
A leather jacket is a staple piece for every girl's closet. Whether you're going to work or getting drinks with friends, a leather jacket can tie together any look. We've been gravitating towards black, cropped, and fitted leather jackets lately. Pair one with a simple dress and cute sneakers, or jeans and a t-shirt— either way your entire ensemble will look put together.
2: Stick With Three Colors At a Time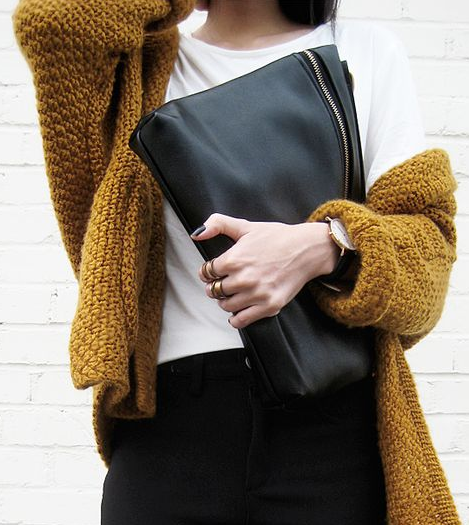 One of the easiest ways to look chic is by incorporating only three colors into your outfit. Sometimes when an outfit has too many elements of color and pattern, it starts to look busy and overwhelmed. Starting with a base color of black is the best strategy! Make sure your shoes and accessories don't bring in any additional colors— sticking to three colors per outfit allows for an overall clean, simple, and chic look.
3: Rock All Black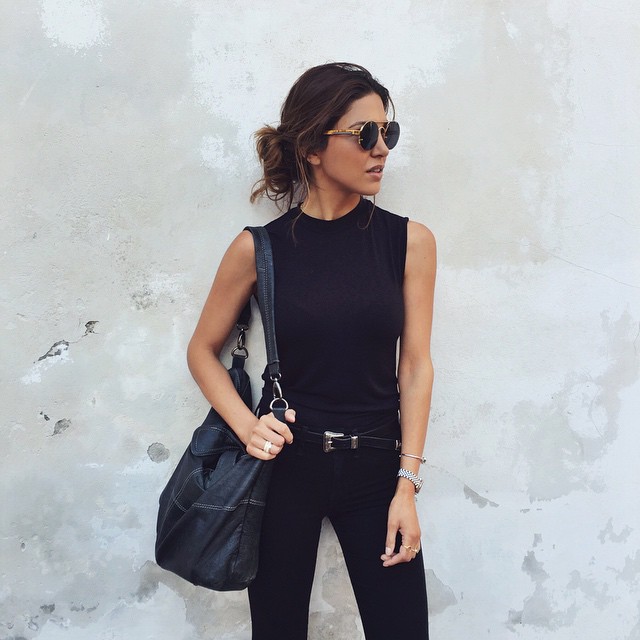 Having trouble with the three colors rule? Try wearing all black! An all black look is one of the easiest and most practical ways to look instantly chic. Black ties together an outfit seamlessly. If wearing only black seems too boring for you, try incorporating black ripped denim as your main piece. Having a little skin showing helps break up the solid color. Accessorizing with simple and subtle jewelry will also add to the look— try layered gold necklaces or bracelets.
4: Find A Unique Accessory 
While still keeping simplicity in mind, try to incorporate a unique accessory. A simple but interesting neck scarf is an excellent option— you can tie it a variety of ways and easily amplify your outfit. If scarves aren't your thing, try a belt or purse! Awesome accessories are often scored at thrift stores, so check out your local Good Will before heading to a store.
5: Go for a Choker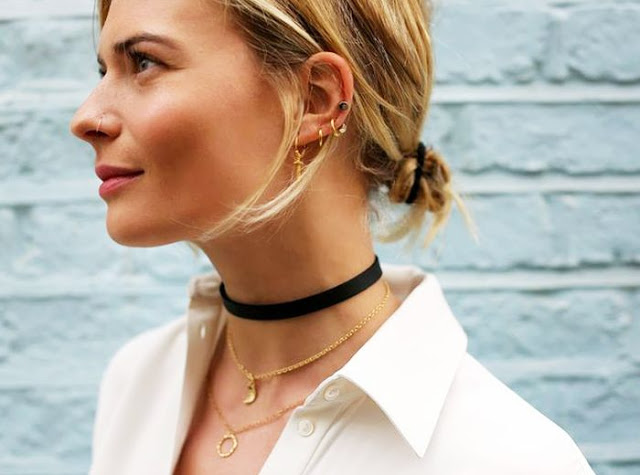 There's no doubt about it: chokers are everywhere right now. While we don't always give into the trends, there's no denying that a choker elevates an outfit. Pairing a choker with a simple outfit like a white t-shirt and black jeans is a quick and easy way to look effortlessly chic.
6: Sport a Fun Lipstick
After you've decided on your clothing for the day, adding a fun or interesting lip color is a great way to complete the entire look. From subtle and natural nudes to dark and mysterious mauves, lipstick contributes to the draw of an outfit.
7: Get a Manicure 
One of the best ways to look chic is by having clean, painted nails. Even if you choose a nude or light pink nail polish color, a manicure gives the illusion of being put together. If you're running late and need to throw on an understated outfit, a manicure is a subtle way to better your look.