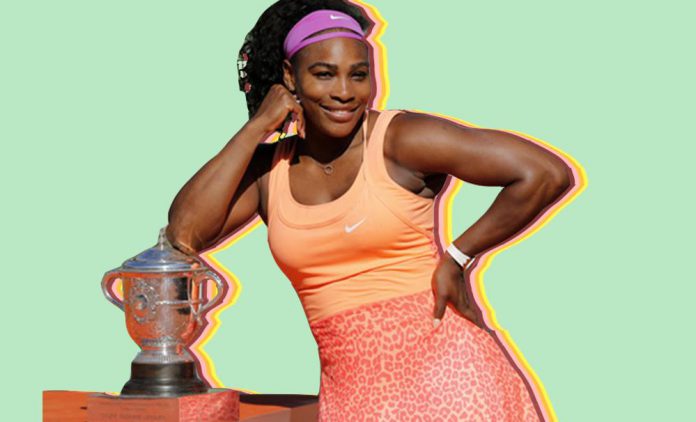 It's bound to happen when you're in the public eye. Athletes, actors, musicians – anyone you could consider a "celebrity" is going to be criticized. Some will say they deserve it because "they put their life out there" or chalk it up to being "the price of fame". But there is a line that gets crossed rather frequently. It's the line between taking criticism for your performance at your job and dealing with body-shaming, sexism, and racism. Serena Williams is no stranger to all of the above.
Serena really needs no introduction. She just won a record-setting 23rd Grand Slam title after all. But as you probably know she is a strong athlete. Physically. Mentally. And when responding to haters, including the media.
Back in 2014, Serena made it clear she wouldn't tolerate bullying. When Russian Tennis Federation President, Shamil Tarpischev, referred to her and sister Venus as the "Williams Brothers" along with other racist and sexist remarks she was not laughing. Tarpischev later stated he didn't want to offend anyone with his joke but Serena's response called his remarks out for what they were, saying, "I thought they were, in a way, bullying. I just wasn't very happy with his comments, I think a lot of people weren't happy as well."
Why are women always told to smile? *Insert expressionless emoji face here*, please. Apparently, Serena is sick of it too because after being asked in a press conference why she wasn't smiling her response was, "To be perfectly honest with you, I don't want to be here. I just want to be in bed right now and I have to wake up early to practice and I don't want to answer any of these questions. And you keep asking me the same questions. It's not really… You're not making it super enjoyable." Yes, she had just won a match. But not only had she just competed, but she completed against her sister and regardless of the situation she has the right to be tired. The best part of her response was calling out the media for lacking quality questions.
In 2015 Serena went on Good Morning America and used that platform to call out body-shamers saying, "I've been like this my whole life, and I embrace me and I love how I look. I love that I am a full woman, and I'm strong and I'm powerful and I'm beautiful at the same time. And there's nothing wrong with that." Serena is a powerhouse athlete in incredible shape, so taking on the shamers is just another way to inspire young women.
Don't think you're off limits just because you don't consider yourself a journalist. Serena isn't afraid to clap black at haters on her social networks either. In 2015 as she was winning at WIMBLEDON, viewers at home felt the need to comment on her eyebrows. She later posted an Instagram video getting her eyebrows shaped dedicated to her #haters. I guess she had other things like her career and a championship in mind.
If Serena made a New Year's Resolution not to back down, she's killing it so far. In January of 2017 (yes, this year) Serena not only called out a reporter for being rude but also asked him to apologize. He did; but in this situation Serena was the definition of, "when they go low, we go high" handling the question with grace, complementing her opponent, and making it clear she wasn't going to let rude questions slide.
And of course, when asked her thoughts about being referred to as one of the greatest female athletes of all time, she simply said, "I prefer one of the greatest athletes of all time." Mic drop.
We're with you, Serena.