This post was in partnership with McCormick. To learn more about the McCormick Everyday 10 herbs and spices and some simple recipes to put them to use, click here!
Many of us first-time chefs can sum our cooking styles into one cliché – if it's not broke, why fix it? Sure you've been making eggs for yeaaaaars and yeah they're a little bland and nothing special, but that's just the way it is, right? Wrong. What many of us don't realize is how just a little sprinkle of your typical everyday herbs and spices can absolutely transform our go-to recipes. By adding the pure taste of McCormick's Herbs and Spices to your meals, not only will your cooking taste genius, you'll become more intuitive in the kitchen. Try these 7 food and drink hacks to transform your cooking.
1.  Strawberries + Pepper

Strawberries and pepper?! Yes, pepper. Trust us on this one, when you add a sprinkle of McCormick pure ground black pepper on top of freshly cut strawberries you'll bring out the natural flavor and sweetness of the fruit. Now, that's how you surprise your friends at the dinner table.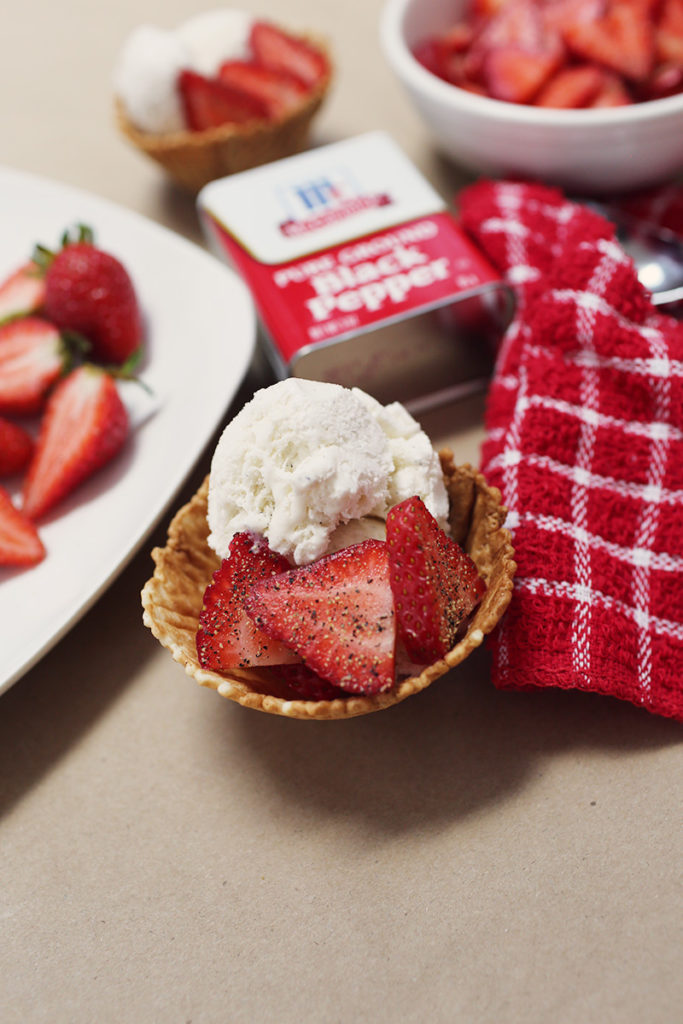 2. Orange juice + Ginger
Okay, orange juice can be boring, especially if you drink it every day for breakfast or Saturday afternoon brunch. Want to step up your morning drink routine? Add a dash of McCormick ground ginger to the glass. It'll add a unique kick (and isn't as expensive as a $10 overpriced juice from the shop around the corner.) #YouWin!
3. Avocado Toast + Crushed Red Pepper
Okay, avocado toast is an absolute staple in every girl's diet. Not only is it the most instagrammable food of all time, but it's so easy to make. So now that every person and their mother has caught onto the trend, it's time to add your own twist. By drizzling olive oil and sprinkling McCormick crushed red pepper on top, it'll add just the right amount of spice to your old favorite snack.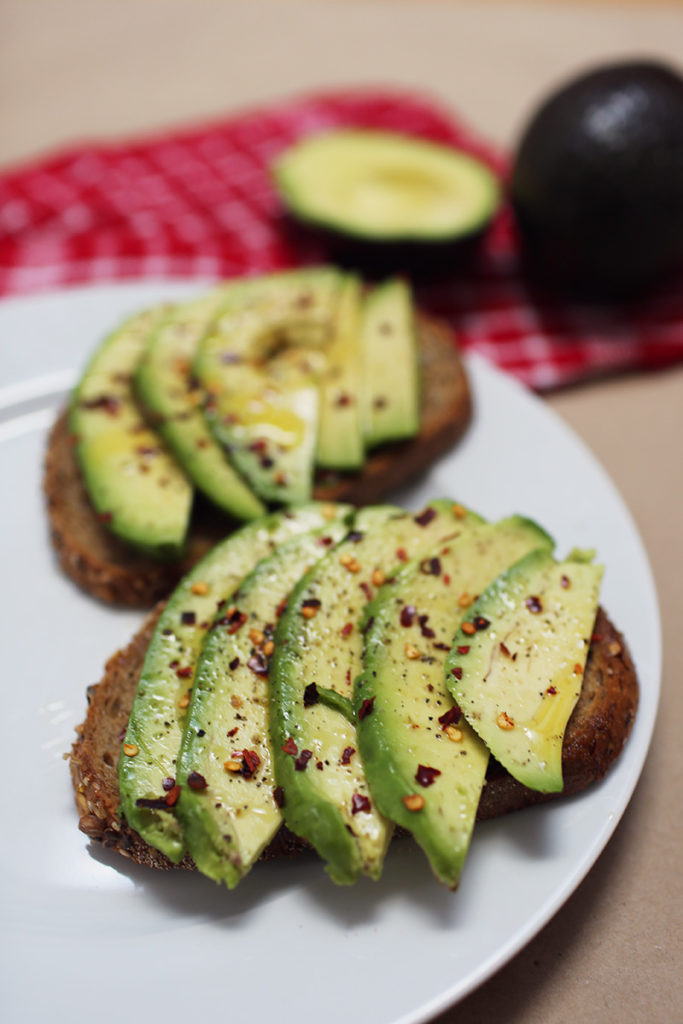 4. Coffee + Cinnamon
Is it possible to get sick of your morning cup of joe? Well, actually, yes. Sometimes after the third cup of the day you just need a different type of coffee treat. Try mixing in some McCormick ground cinnamon with your milk and sugar and prepare to be amazed. It's a subtle taste that makes all the difference.
5. Eggs +  Turmeric
Eggs can be served for basically every meal. Breakfast? Scrambled eggs. Lunch? Fried egg on toast. Dinner? Omelet time! So what do you do when you're literally on day 5 of eating eggs non-stop? Add some McCormick ground turmeric for a healthy zing.
6. Popcorn + Garlic powder + Paprika
It's no secret popcorn is an awesome snack for munching on during Netflix binges. And the best part is that it isn't that bad for you if you leave off the movie theater butter. But…where's the fun in unseasoned popcorn? By adding paprika and garlic powder, your favorite snack is now not only delicious but it's fancy and gourmet.
7. Canned Soup + Thyme Leaves
Canned chicken soup is one part comforting, one part boring. Which is actually a good thing, because now with the help of one secret ingredient, you can add something special to the mix – McCormick Thyme leaves. All you need is a little sprinkle for a new take on an old classic mom used to make.