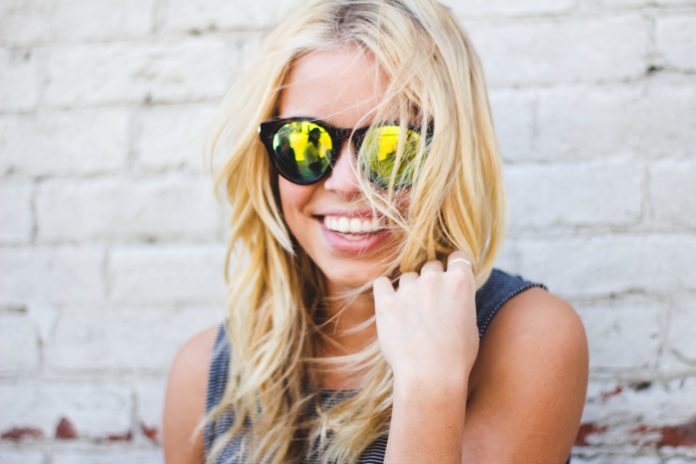 Let's face it, we've all had a terrible, horrible, no good, very bad day. The truth is, sometimes it can feel like the world is out to get us. Whether we got a disappointing grade on an exam or had a fight with our best friend, there are days when nothing seems to go right. Yet, in the midst of these days, researchers have found that there are scientifically proven ways we can combat our bad day negativity and end up feeling happier, less stressed, and more optimistic.
1. GRAB COFFEE FOR A FRIEND
It's been proven that something as simple as buying coffee for you and your closest friend has the ability to not only destroy your bad day negativity but can also give you both the quick and easy fix you need to make a bad day a little bit better. According to researchers, doing good deeds for others can actually increase feelings of positive emotions.
2. DANCE DANCE DANCE
Shake it off. Literally. It's been proven that the mindfulness and extreme focus when dancing interrupts negative thought patterns, improves your social skills, lifts your spirit, and reverses feelings of depression. Psychologists say that, through dancing, you can healthily release your pent-up feelings through physical expression and open your body into a physically more optimistic stance.
3. LISTEN TO BINAURAL BEATS
The truth is, there's a lot of research out there that shows just how much music can actually affect your mood. But, when having a bad day, listen to binaural beats. Research has shown that this calming and relaxing music can reverse your mood from bad to good, reduce feelings of stress, and increase optimistic emotions. Check it out, you'll be surprised as to just how quick it works.
4. BUY YOURSELF FLOWERS
When you're having a bad day, buy yourself some flowers. As weird as it may sound, research shows that being around flowers, especially in the morning, can almost instantly improve your mood. Having flowers around, in the midst of a bad day, has been associated with lowered anxiety, feelings of happiness, and increased energy.
5. WEAR YELLOW
When your having a bad day, change into something yellow. According to a study conducted by scientists, people who are happy are more likely to associate their mood with the color yellow. Researchers have concluded that wearing yellow is connected with feeling happier and more optimistic throughout the day.
6. PRACTICE MEDICATION ON THE DAILY
Meditating is not only good for turning your current bad day around, but it can also help you to better combat bad days in the future. When meditating, brain signals increase on the left side of the prefrontal cortex, where positive emotions are formed, while activity decreases on the left side of the brain, where negative emotions are formed. According to research, daily meditation improves your mood, focus, and ability to multi-task.