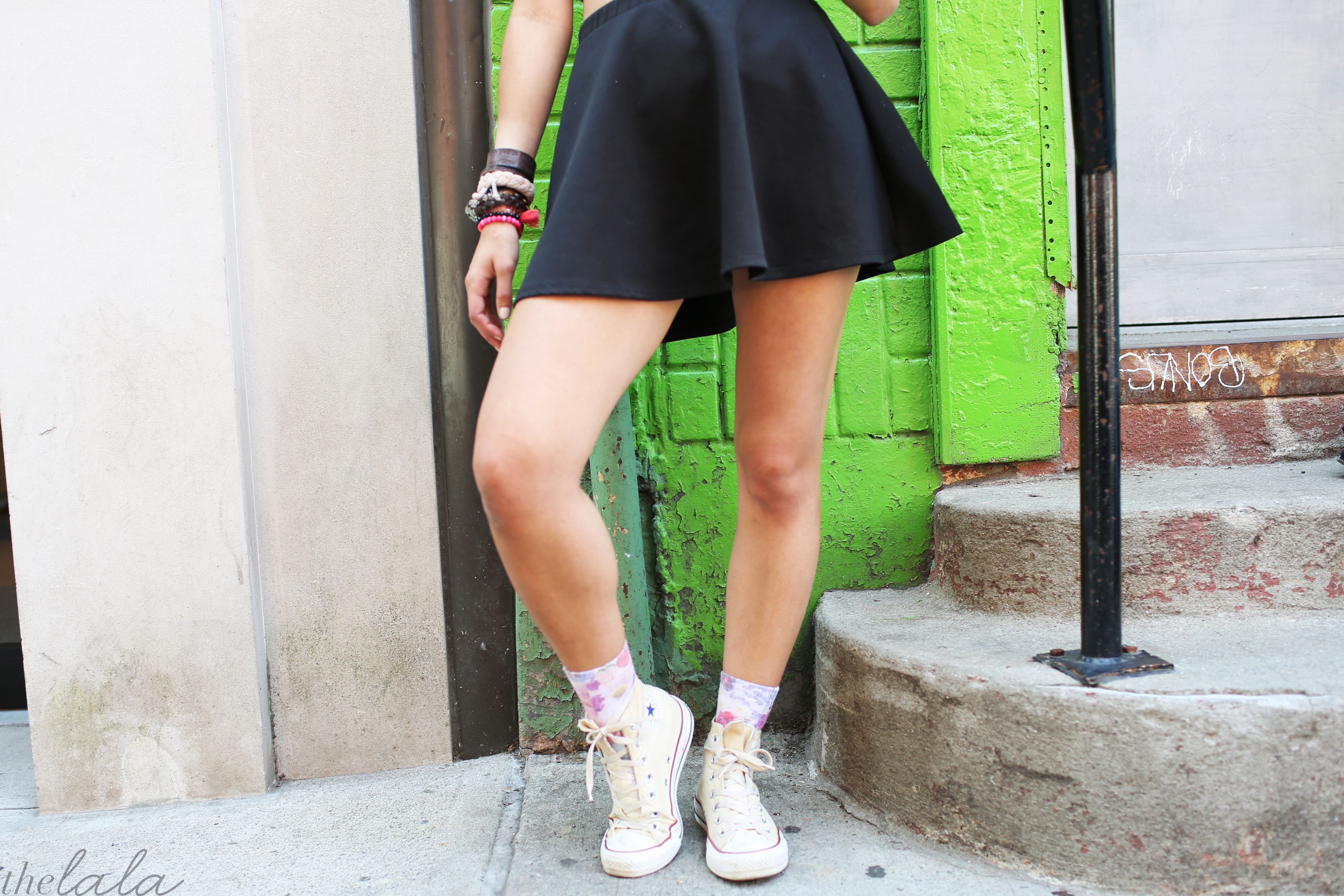 After the celebration dies down and the New Year's resolutions are made, the beginning of a new year is the perfect time to go through your wardrobe. It's easy for us college students and post grads to be overwhelmed with a closet full of clothes that we never wear, but by incorporating minimalism and adding only clothing and accessories that we'll actually use, we can get rid of the excess and focus on the pieces we really love.
Limit Buying "Fast Fashion"
The term "fast fashion" describes the inexpensive, often cheaply made clothing that is growing increasingly popular. An article by NPR takes a deeper look at the consequences of a market that is obsessed with fast fashion. According to the article, the mass consumption of these products is leading to economic and environmental problems. Because the clothes don't usually hold up for a long time, recycling them is becoming an issue. The article goes on to state that donating large quantities of these clothing items to developing countries may eventually cause problems. Due to the quality of fast fashion, the clothes won't last very long, and these developing countries may run into issues disposing of them as well.
Believe me, I know it's difficult to shop on a budget, especially if you're in college or are a recent grad. I'm not saying that people should simply stop purchasing inexpensive clothes, because that isn't possible for most of us. However, next time you're in a store where the prices are so cheap that you could buy the entire clothing rack, stop and think, "Do I really need this? Will this be something I can wear in a year? How will this add to my existing wardrobe?" By limiting our intake of fast fashion, we can reduce the amount of waste in the world and in our closets.
Minimalism is Key
You've heard it before, minimalism is a trend with benefits that go far beyond having a clean closet. Getting rid of unnecessary clothing items gives you a chance to focus on the clothes you love, makes it easier to get dressed in the morning, and allows you to get rid of clothes you never wear. Use this year to pair down your closet and cut out unnecessary spending on clothes you won't wear.
Go Back to the Basics
One of my favorite books about style is The Little Black Book of Style by Nina Garcia. She endlessly preaches against following the ever-changing trends, and advocates for a wardrobe based around the basics (little black dresses, trench coats, etc.) After the basics are mastered, you can branch out from there and have fun with your look. Garcia isn't saying that all trends are horrible; rather, that blindly following trends turns you into a fashion victim rather than a confident woman who follows her own sense of style.
Spend More Money on Shoes
Trekking around a college campus can wear out shoes quicker than you'd think. I finally realized during my years in school that investing in quality shoes is a must. Even if they're a bit more expensive than what you'd usually choose, paying a little more for shoes that last awhile will save you more money in the long run.
Update Your Wardrobe By Changing Little Things
You'd be surprised by how easy it is to change your look by buying the red lipstick or that fabulous scarf. If you're looking for an easy and relatively inexpensive way to update your wardrobe for 2017, start by changing your accessories. Hold on to your basic purses and jewelry and keep a minimalist mindset, but if you're itching for an update, choosing some new accessories can be the best way to spruce up your closet.