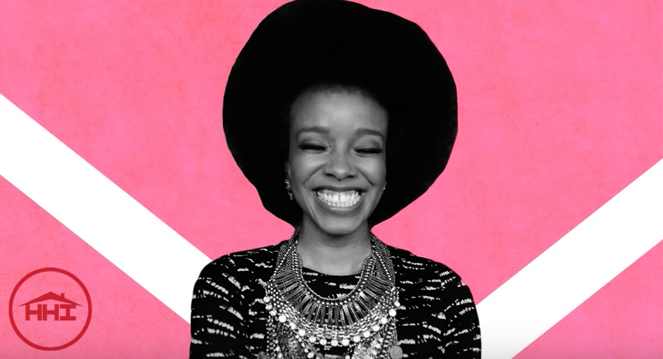 We live in an overwhelming world. Whether you're scrolling through your Twitter feed, watching the news or picking up the paper, you're likely to find a headline or hashtag that breaks your heart.
With acts of racism, sexism, violence, and brutality happening every day, it's easy to get frustrated. But remember, there's a lot of things you can do when the world feels hateful.
There's also a lot you can do to change the world, or at least promote change in your community. Whether it's marching in a protest, writing a letter to your senator or participating in sociopolitical conversations, you can make a difference.
So, to give you a little motivational boost here is the ultimate activist playlist:
How Many (Ruff 1) – Miguel
"Brothers and sisters it's time to wake up, brothers and sisters it's time to say something, do something."
Borders – M.I.A.
"Freedom, 'I'dom, 'me'dom, where's your 'we'dom? This world needs a brand new 're'dom."
Glory – John Legend ft. Common
"When it go down we woman and man up, they say, 'stay down,' and we stand up."
Queen – Perfume Genius
"Don't you know your queen?"
VRY BLK – Jamila Woods ft. Noname
"Hello operator, emergency hotline, if I say that I can't breathe, will I become a chalk line?"
Wrong Bitch – Todrick Hall ft. Bob the Drag Queen
"So we will fight for justice, we will fight for equality."
Where is The Love? – The Black Eyed Peas ft. Justin Timberlake
"Something's wrong with the world, we only got one world, that's all we got, one world."
Til It Happens To You – Lady Gaga
"Cause until you walk where I walk, this is no joke."
https://www.youtube.com/watch?v=QEjaXXu69Us
Revolution I – The Beatles
"Well, you know, we all want to change the world."
Alright – Kendrick Lamar
"I can see the evil, I can tell it, I know it's illegal."
U.N.I.T.Y. – Queen Latifah
"This is my notice to the door, I'm not taking it no more."
Freedom – Beyoncé ft. Kendrick Lamar
"Freedom, where are you? Cause I need freedom too, I break chains all by myself, won't let my freedom rot in hell."
Imagine – John Lennon
"I  hope some day you'll join us, and the world will live as one."